Note from Laura
I can't believe the Fall is here already. We are having some of the warmest days of the year down in Florida and it's hard to believe that Christmas will be here in less than 3 months!
With the Holiday season comes travel and with travel comes planning – trip planning and financial planning! I recently met Stacy, from Kiss Your Money, where she gives great personal finance advice.
After reading this, make sure you visit her site and some of her seasonal articles!She wrote this piece for us and I'm super excited to share her tips for financially planning your next vacation! Without further ado, happy reading! Happy planning!
Financially Prepare For Your Next Vacation In 5 Steps And 5 Minutes
Guest post from Stacy, writer of KissYourMoney.com
The sun, the surf, and the adventure – these three words are enough to give me an adrenaline gush at any moment of the day. I love to explore various parts of the world. The beautiful meadows, the snow-capped hills, and the magnificent architectural delights recharge my dead batteries and motivate me to live.
If I was a millionaire, I would travel throughout the year. But the reality is I'm not a millionaire. I can't afford to travel whenever I want to. A good vacation needs a fair amount of money, which I don't have. But does it mean that I can't travel? Absolutely not. All I need to do is set up a good travel fund.
How to create a travel fund in just 5 minutes
Believe me, you can set up a travel fund in just 5 minutes. I am not joking. Let's find out how.
1. Decide on your next destination:Sit with your family and choose a destination for your next vacation. Browse different travel blogs and join travel groups on Facebook. You'll get to know about various tourist destinations that are extremely beautiful.
2. Calculate the cost:Calculate the total cost of the trip. It should include food, hotels, transport, shopping, and other miscellaneous expenses. If you're planning to visit a hill station, factor in the cost to buy woolen clothes, and such.
3. Calculate how much you must save:Once you're done with the calculations, compute the amount you need to save for your next vacation. If the total cost is $4,500, then set a target to save at least $5,000. When you're on a vacation, you tend to spend more than what you have estimated. Your mind takes a vacation as well and your heart makes you do whatever it wants to do.
4. Open an online smart savings account:The best part of a smart savings account is that it helps you to earn almost 1.95% interest rate on the total deposited amount. That's not bad considering you earn around 1% interest rate in a traditional bank savings account. You're earning almost a double interest rate.
Research online and check out the popular online smart savings accounts. Select the one that you like and create an account in 3 simple steps.
Register and create a new account

Select the smart savings account option

Label your new account as Travel Fund
5. Transfer money into that account:When are you planning to go for a trip? Are you planning to go for vacation in a year from now? If so, then you have over 50 weeks to save up. If your budget is $5000, then you need to save $100 per week.
$5000 / 50 weeks = $100 a week
You can transfer $100 immediately into the account. If you can afford to, you can transfer more than that in any given week. It's up to you! But make sure you save, at a minimum, $100 every week.
Automate your savings account
You can automate your savings account so that a fixed amount is transferred to your new travel fund every week. It will help your travel fund grow quickly.
So that's it.
Your travel fund has been created successfully. You can jump with joy. Every week $100 will be transferred over to this new smart savings account, and you'll be ready for the vacation financially. You won't have to deal with holiday financial stress once you're back home after a long vacation.
So how long does it take to set up your travel fund?
Total time: 5 minutes
Conclusion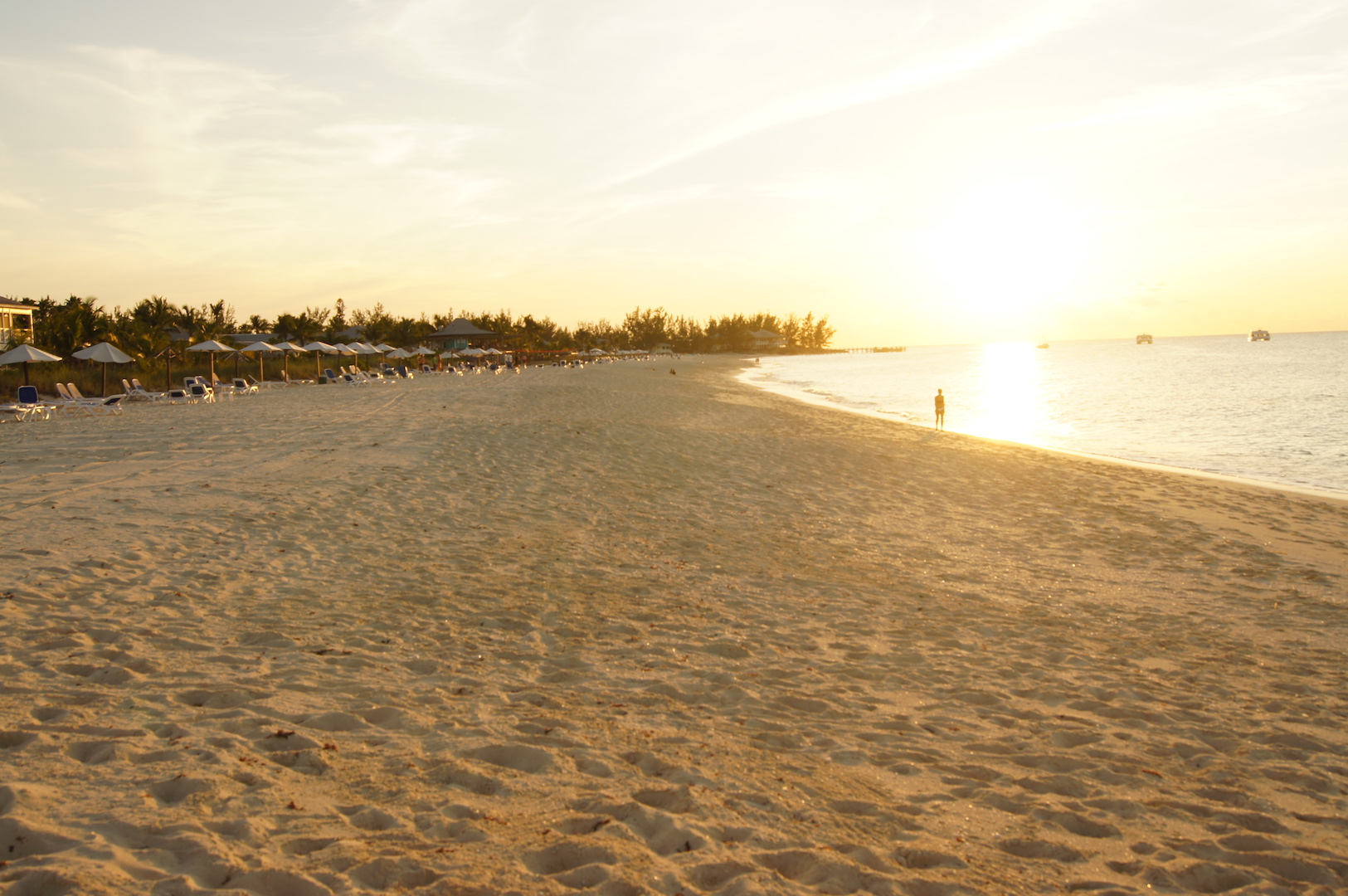 A travel fund helps you set aside money for that specific purpose. You can see it grow during the year, and use it for your next trip. You can automate the account to save a fixed amount every month but make sure not to use any of that money for unrelated expenses.
Many people pull money from the travel fund to cover their unexpected expenses like car repair. But this is not an emergency fund. This is a separate fund for your vacation. Don't waste it for your unforeseen expenses. Set up an emergency fund for your rainy days.
Article by Stacy B. Miller, writer and blogger at KissYourMoney.com. 
Stacy B Miller is a writer, blogger and a content marketing enthusiast. She uses her blog
kissyourmoney.com
to vent out her thoughts on money and financial issues. In the last few years, she has written several articles for top-notch websites. You can connect with her in
Facebook
and
Twitter
.
---
Enjoyed the article? Share with family and friends and pin for later!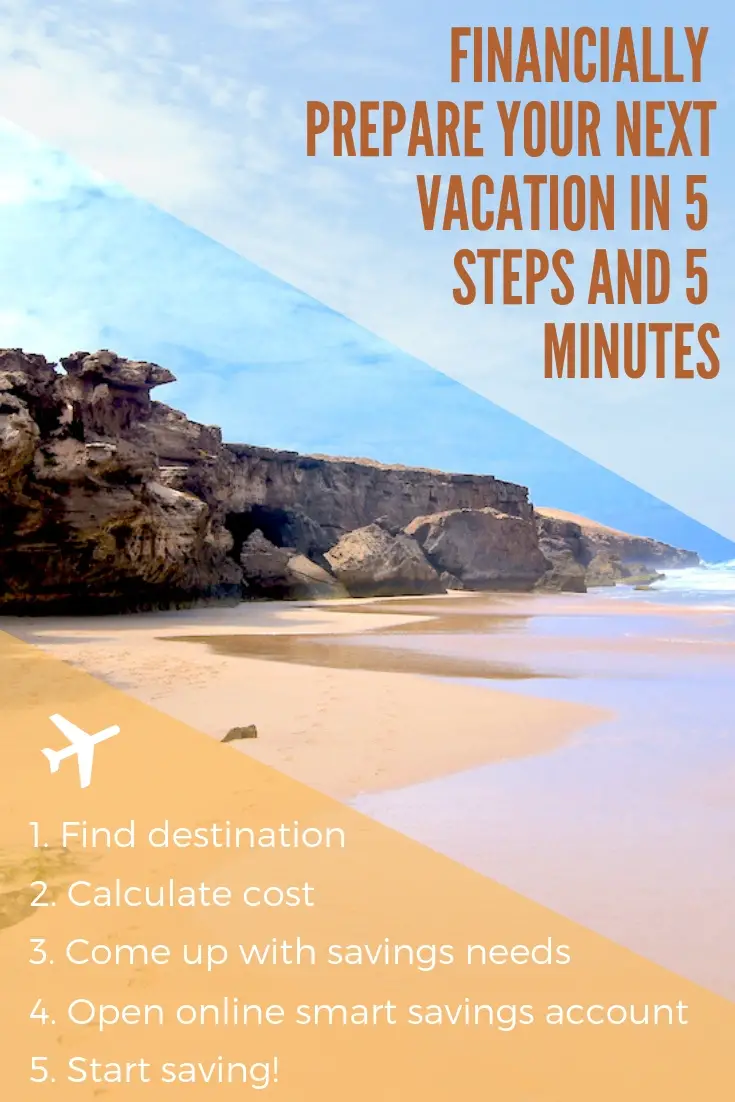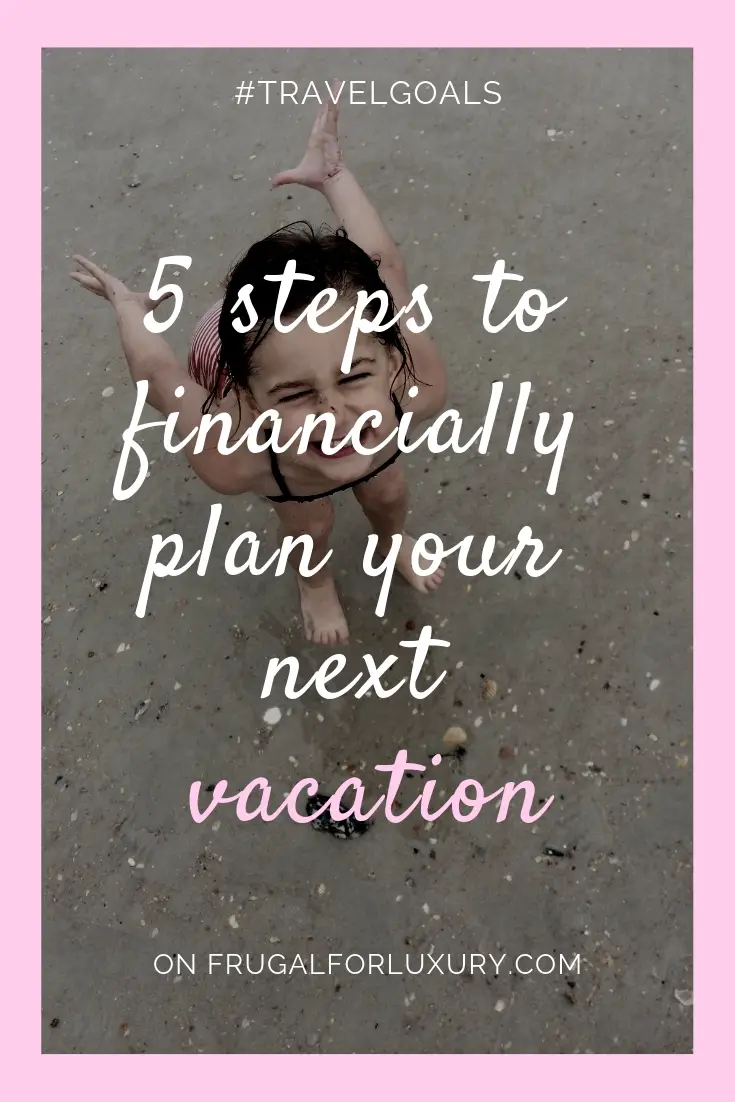 ---
Related articles you might enjoy:
3 Money-Making Apps You'll Never Shop Without Again
5 Tips to Save Money Without Giving Up Quality of Life
How I Budget My Month
If you enjoy reading us, stay in the know by signing up for our newsletter!