One of the wisest man I know, once told my husband and I: "Don't wait for the right time to have kids as there will never be one." I heard this sentence just over 8 years ago. Christian and I were newly weds at the time and I had just told this man that we were both going to focus on our careers for a few years, before having kids.
Sure enough, a year-and-a-half later, baby #1 was born, quickly followed by her little brother and sister. But there isn't a week that passes by that I don't think of his phrase. It has become my life philosophy! If you wait for the right time, you'll be waiting a heck of a time… because the time is never right! Just like, with every raise you still don't make enough money, and with every promotion, you're still not high enough. Humans always want more and stop enjoying the present as a result.
This is why RIGHT NOW is the perfect time to start traveling with your kids!
Benefits Of Traveling Traveling With Kids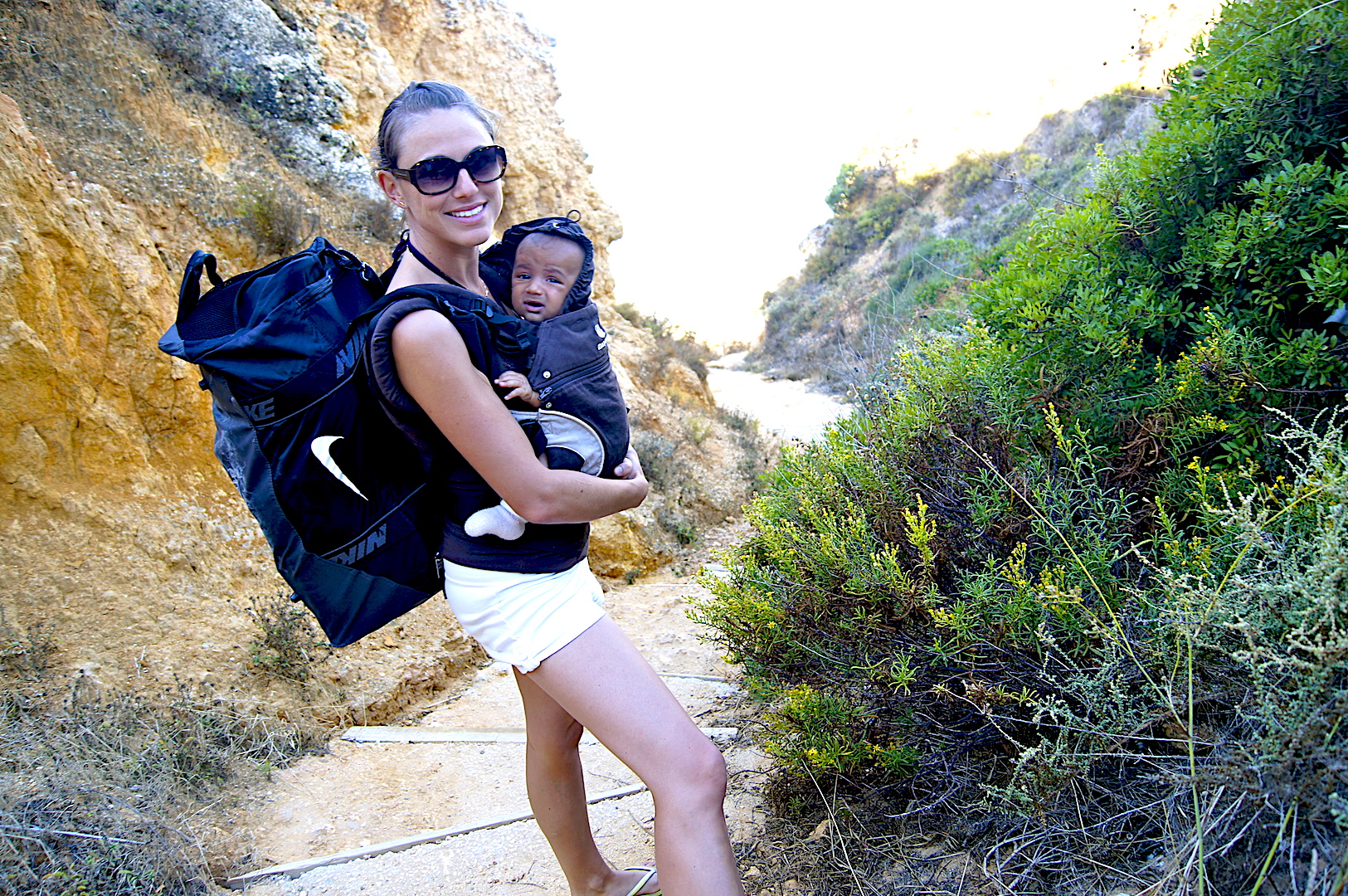 What I love most about traveling with kids are the family memories created in the process. They don't all have to be beautiful either. My husband and I love reflecting back on that long-haul flight when, while baby #2 was crying uncontrollably, toddler #1 decided to slide under her seat and ended up hanging out with the row behind us… who knew a child could sneak under an airplane seat?! Not funny at the time, but one of the most vivid memories we have of our trip to Portugal! Believe me, there are many more beautiful memories than the struggles on that airplane. My point is, you will make memories of a lifetime. You will have photos and videos to cherish forever and they'll make wonderful movie nights for years to come!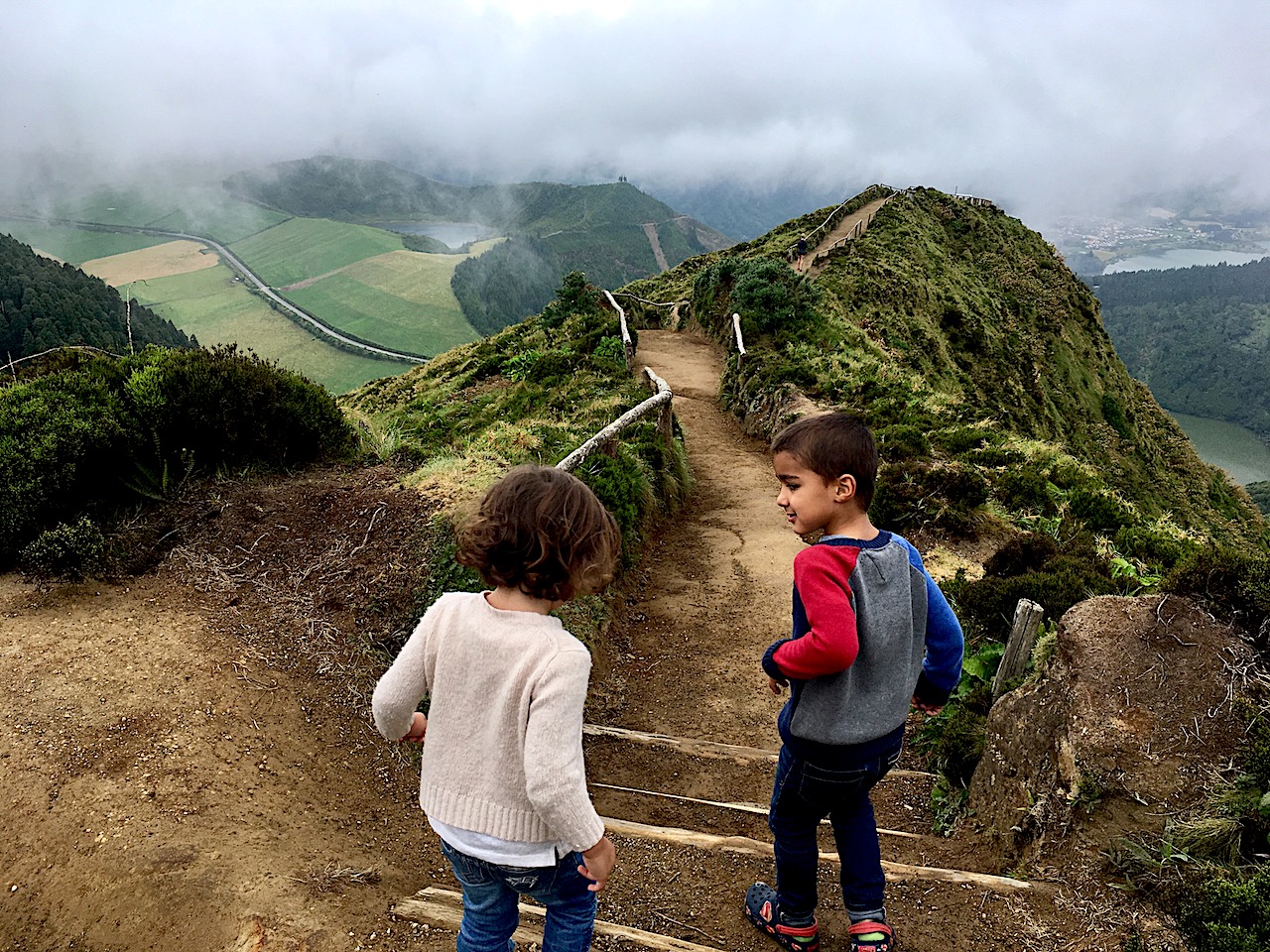 Traveling with kids is also incredibly beneficial to develop their curiosity and understanding of differences. You don't need to travel far! Showing your kids that exploring and discovering nature and cultural sites is its own adventure, will be their first step towards a long-term love for enriching experiences. Your children will naturally learn to be curious, a skill essential to succeeding at school and in the work place. They will understand cultural differences and that there isn't just one way to think and do things. Those skills will last them a lifetime!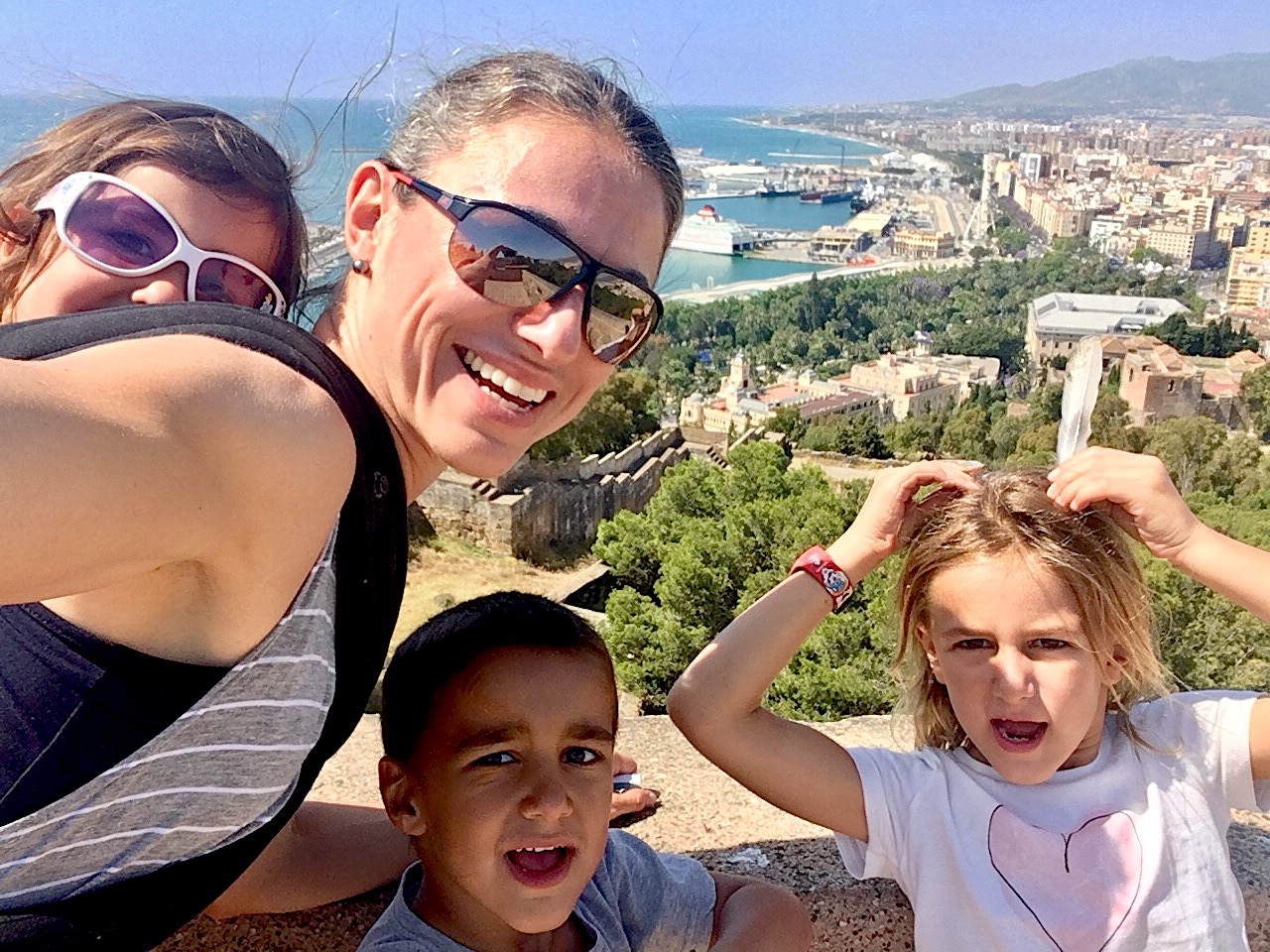 If you have been traveling before kids, you will be surprised at how much YOU will learn from traveling with kids. Your children will naturally engage and speak with the locals. They will put you in situations you wouldn't have experienced without them. I can't recall how many times our 15-minute playground pit-stop turned into discussing the political climate of the country we visited, or the differences in early childhood education in that part of the world. Those are priceless encounters. We have loved meeting new people through our children, and believe me, it happens more often than you think! 
Tips For Success
We have taken our 3 kids all over the world, with our first experience being a transatlantic flight with our 8-week old first-born!
I have compiled a list of 10 tips to remain sane when traveling with kids here! But in a nutshell:
Do not overpack – you'll be carrying kids around the airport and the last thing you want is having to pull 5 luggages with that. Try to stick to 2 checked luggages for the entire family and the kids really don't need a carry-on until their teens… give it 10 minutes and you'll be carrying it!
Equip yourself for success – make sure everyone has appropriate clothing for the climate and that you have quality equipment (i.e., trekking carrier) to make this adventure a success. You don't need the stress of being unprepared while on the road!
Keep the kids active at the airport – whether you are about to embark on a long-haul or a shorter flight, find the airport's playground and let the kids burn some energy before hopping on the plane
Forget your no-screen policy while flying – if you have a no-screen or limited-screen policy at home, like we have, let your kids have the time of their lives on airplanes. Pop the iPads and let them binge-watch on the airline's entertainment system. Screens can become your in-flight babysitter very quickly! Take advantage of it!
Cut electronics while at destination – remember that we are teaching kids about adventure, curiosity, cultural differences, and more? That does not happen in front of a screen. Ask them instead to point out to things they're seeing outside! Works every time!
Tailor the trip to include children times – make sure to build in a 15- to 30-minute playground play time while visiting cities. In cold countries, look up indoor playgrounds, you'll be surprised how much fun every one can have and you'll feel like a local! During nature adventures, see if you can find a natural pool or a geocaching activity!
Don't listen to others – because there never is a good time to travel with kids, don't listen to your friends' worries. Show them instead what you can do and inspire them to travel more!
Be flexible – especially if you've been an avid traveler prior to having kids… there will be times when things don't go according to plan. Someone will need an extra hour of sleep or you might spark a conversation at a local playground… it's ok. Travel with a flexible mindset and remember that happy little travelers might be a better option at times, than overly-tired ones 🙂
But…
But we have 2 in diapers… But we have a crawler… But how can little ones adjust to jet lag… But it's a 10-hour flight and I have a lap child…
I know! Keep looking and you'll find 10 more but's and why's you shouldn't be traveling until they're older. And then will come:
But they'd rather vacation with their friends… But they're constantly hung to their cell phones… But they don't like hanging out with us anymore…
More but's, getting more serious…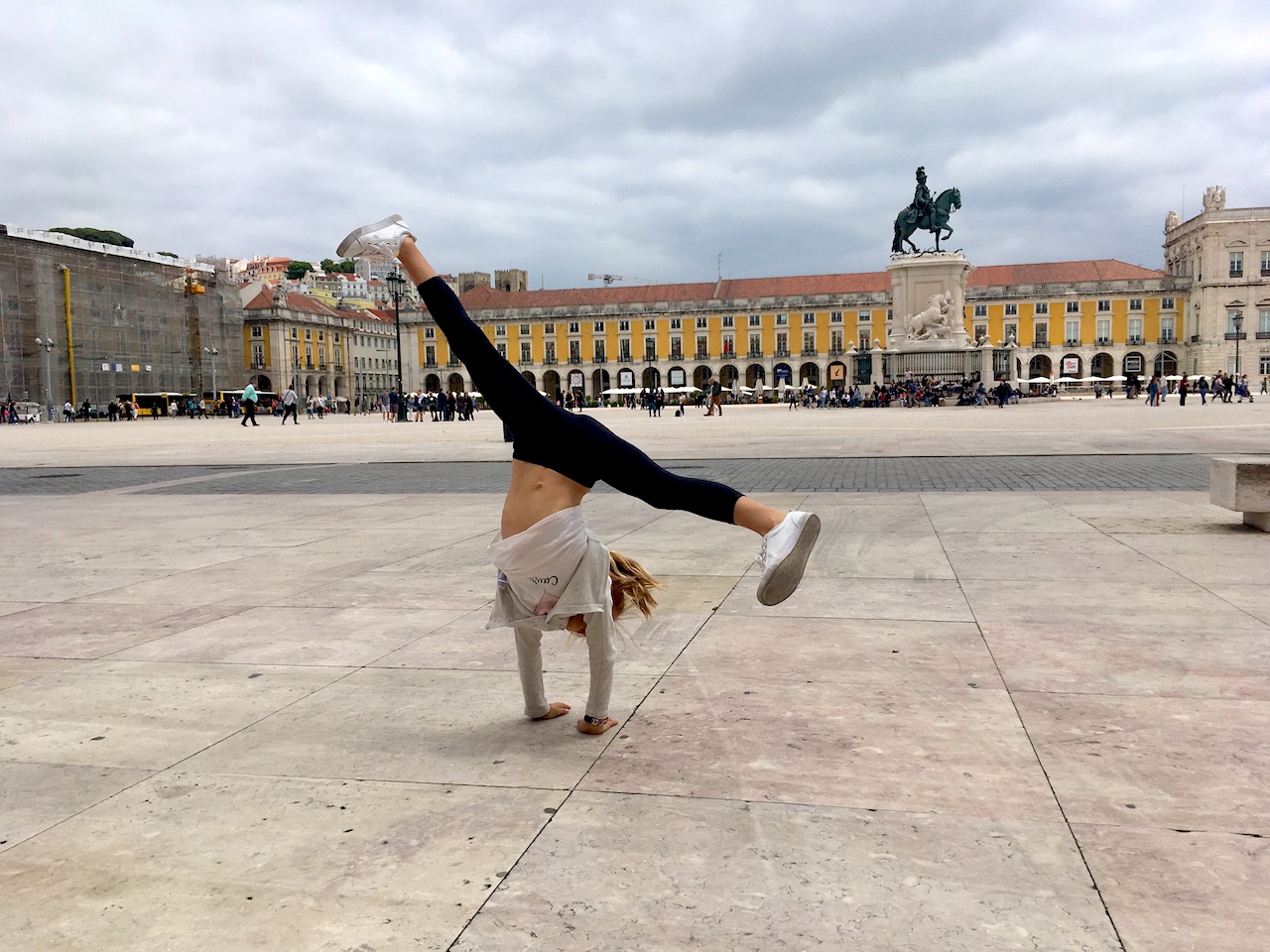 So believe me, no matter your family stage, NOW is the best time to start traveling. My honest advice is to start traveling with kids as soon as your first one is born. You want travel to grow with them. And as with everything else, the more you do it, the more natural it becomes. Every family can be seasoned travelers. You will pack faster, stop asking yourself questions, no longer fear long flights, won't wonder how your kids will hold up the long drives, etc. It will be routine for everyone and a new adventure every time!
Start traveling with kids today and make memories as a family!! 
Any questions? Wondering how we handle specific situations? Need ideas for your trip? Ask your question(s) in the box below and we'll get back to you ASAP!
---
Enjoyed the article? Share it on social media or pin it for later!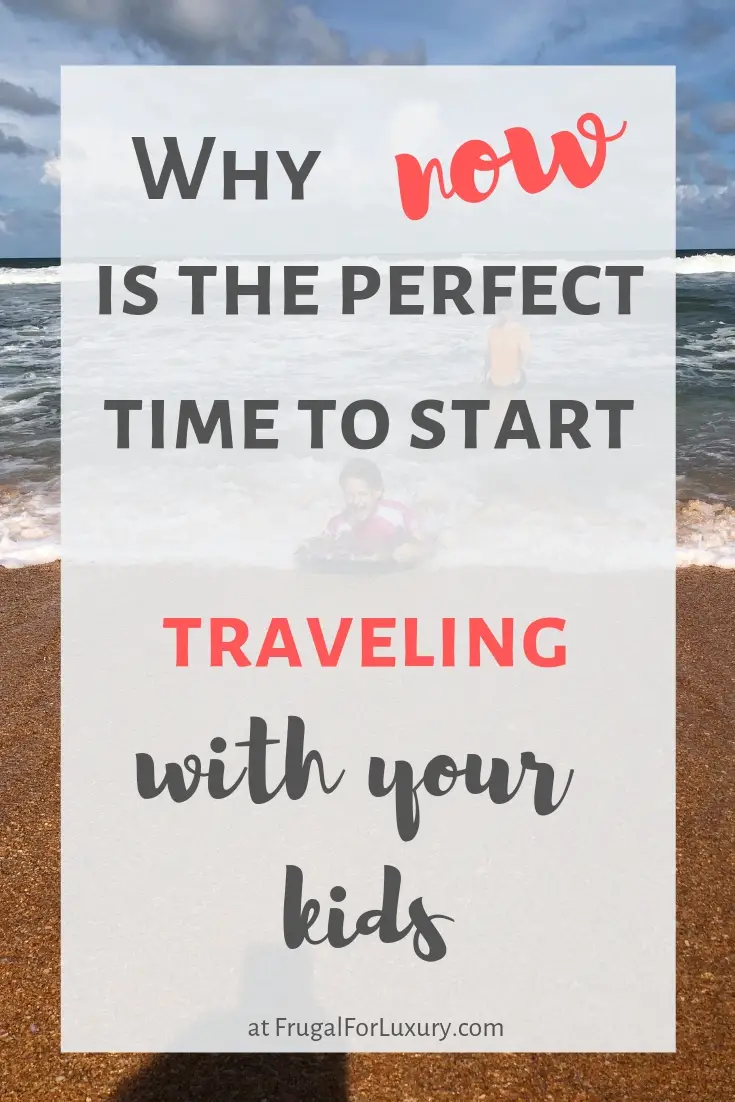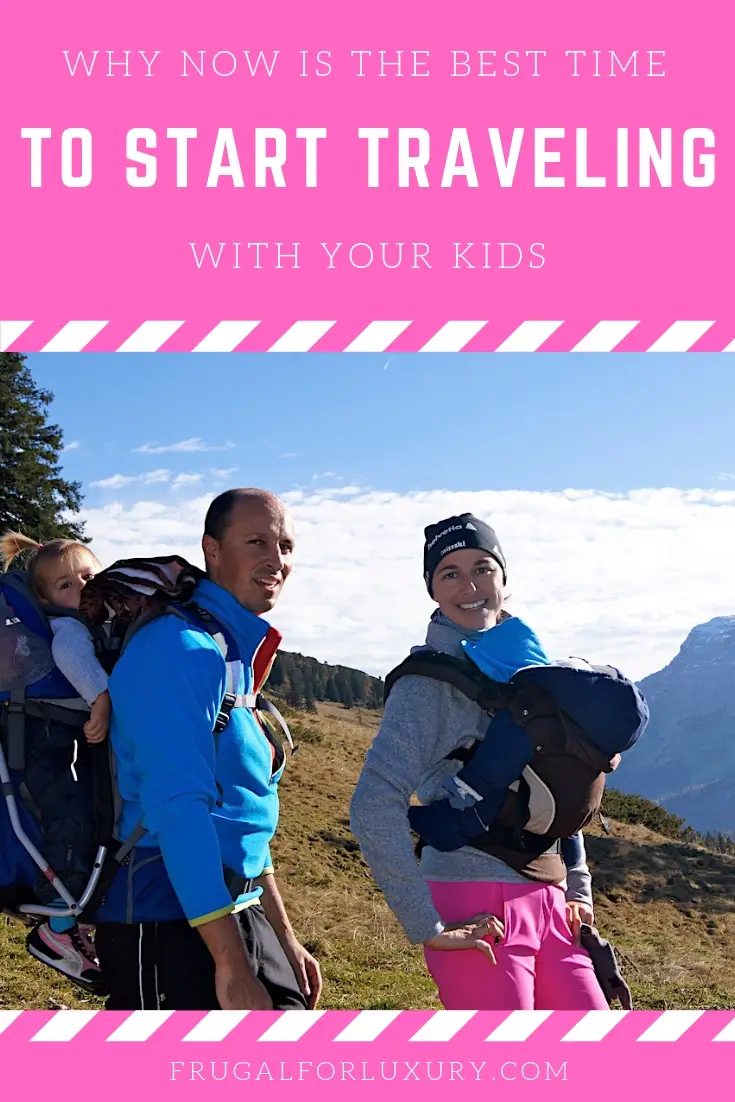 ---
Related articles you might enjoy: 
5 Hacks to Save Money on Flight Tickets
10 Sanity-Saving Tips for Traveling with Kids
5 Reasons why Cruising is the Perfect Family Vacation
If you enjoy reading us, stay in the know by signing up for our newsletter!