Disclaimer: I was provided free products from Dr. Plotka. All thoughts and opinions expressed herein are my own. This post may contain affiliate links. Please read our disclosure policy for more information.
The Fall has just arrived and my kids feel like they can almost touch Halloween. It has been a giant countdown in our house, for the last month and a half… and Halloween just can't get here fast enough! They literally had us pull the decorations out of the garage this weekend… it's not even October yet!!
And while I love Halloween and probably eat just as many candies as my kids, I need to be extra conscious of their oral health (and mine).
Good Oral Habits
The kids went for their first dental checkup over the summer and the dentist mentioned that their teeth are very cramped in their little mouths. He recommended we start flossing them every day. So here's what we have been doing with our 3-, 5-, and 6-year old:
brushing teeth within an hour of breakfast and dinner

flossing after dinner each night
switching for a Dr. Plotka toothbrush (kids and adults)
replacing their toothbrushes every 4  months
Dr. Plotka's Toothbrushes
Dr. Plotka's toothbrushes are so phenomenal that I have to share them with you! Hey, they were the only toothbrush included in the "Best Products Evaluated During 2012"!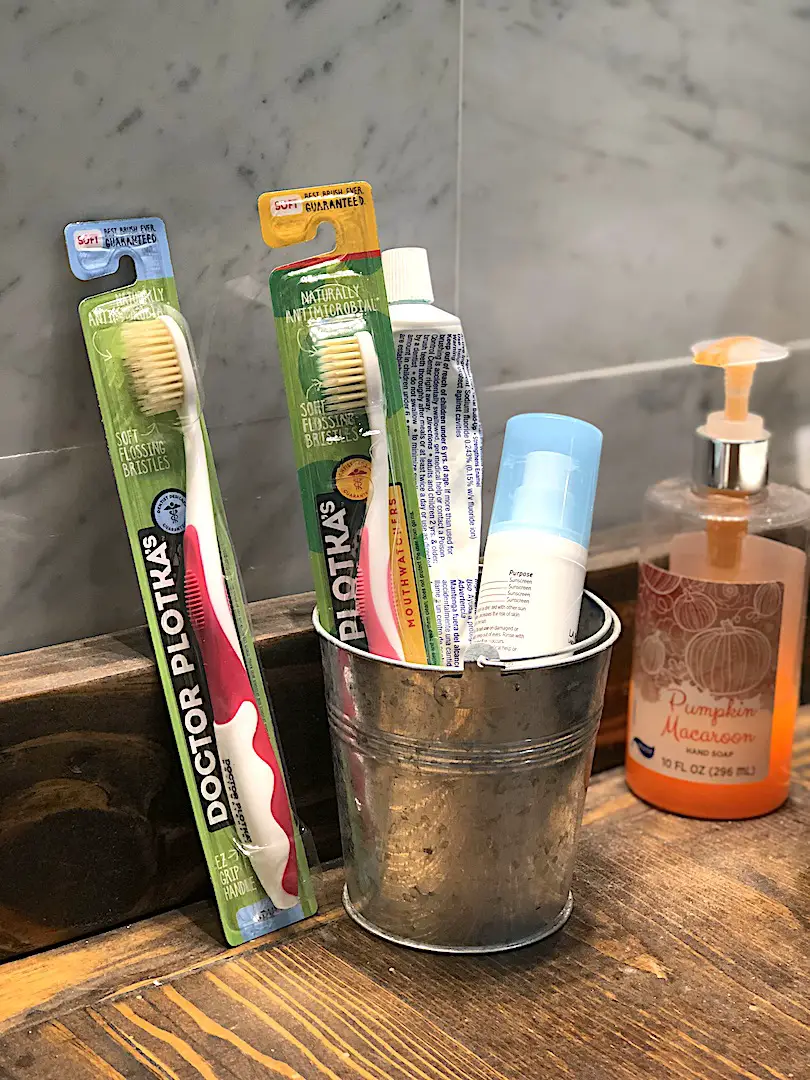 So this is the magic behind them:
their bristles are antimicrobial. Infused with silver, they eliminate 99.9% of bacteria growing in your toothbrush in just 6 hours
the soft polyester bristles clean better and last longer. They are 10 times thinner than ordinary bristles and as fine as a human hair, hence reaching places that other brushes miss. I always feel like the Dr. Plotka toothbrush brushes and flosses my teeth all at once! Since they are made of polyester, versus nylon, you can use it up to 4 months! That gets the frugal in me jump up and down!
Keep Your Super-Hero's Teeth Clean This Halloween
So as your kids go for one more pack of candy this Halloween, make sure to give their little teeth the best in dental hygiene. We are totally hooked on our Dr. Plotka toothbrushes and I love that they offer a power brush as well, if you prefer an electrical toothbrush.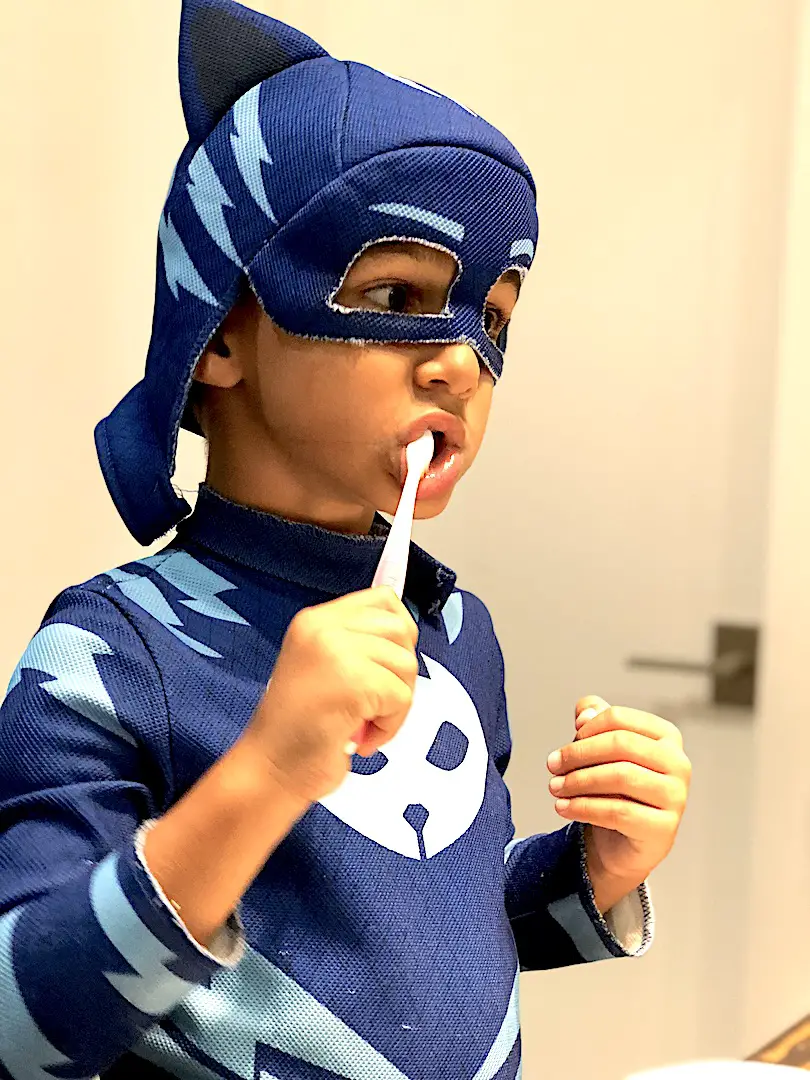 My 6-year old daughter tonight told me: "Mom, touch my top teeth, they feel so soft!" And it is true, those toothbrushes make you feel as if you're coming out of your bi-yearly dental cleaning.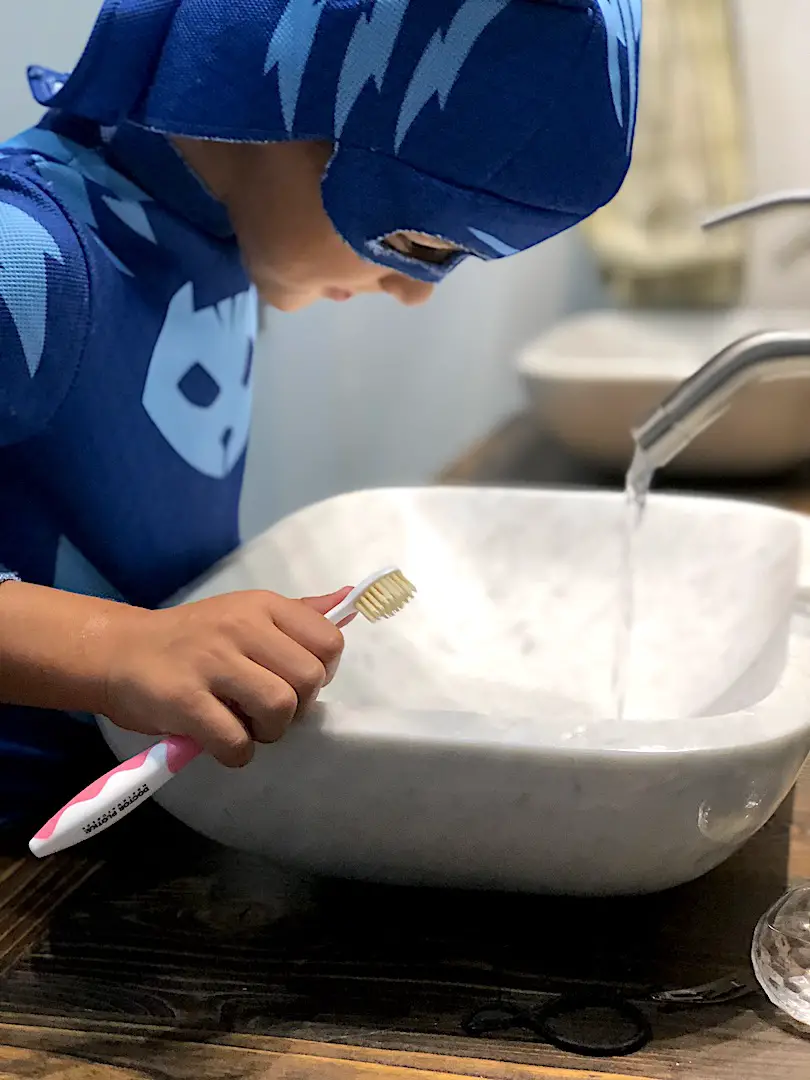 We love them and hope you will too! Head over to Amazon to grab one today, or right over to Dr. Plotka's website where you can receive 15% off when signing up for their newsletter.
Now, onto the important stuff – Happy Trick or Treating!
---
Enjoyed the article? Share it with family and friends using the social icons to the left. And pin it for later: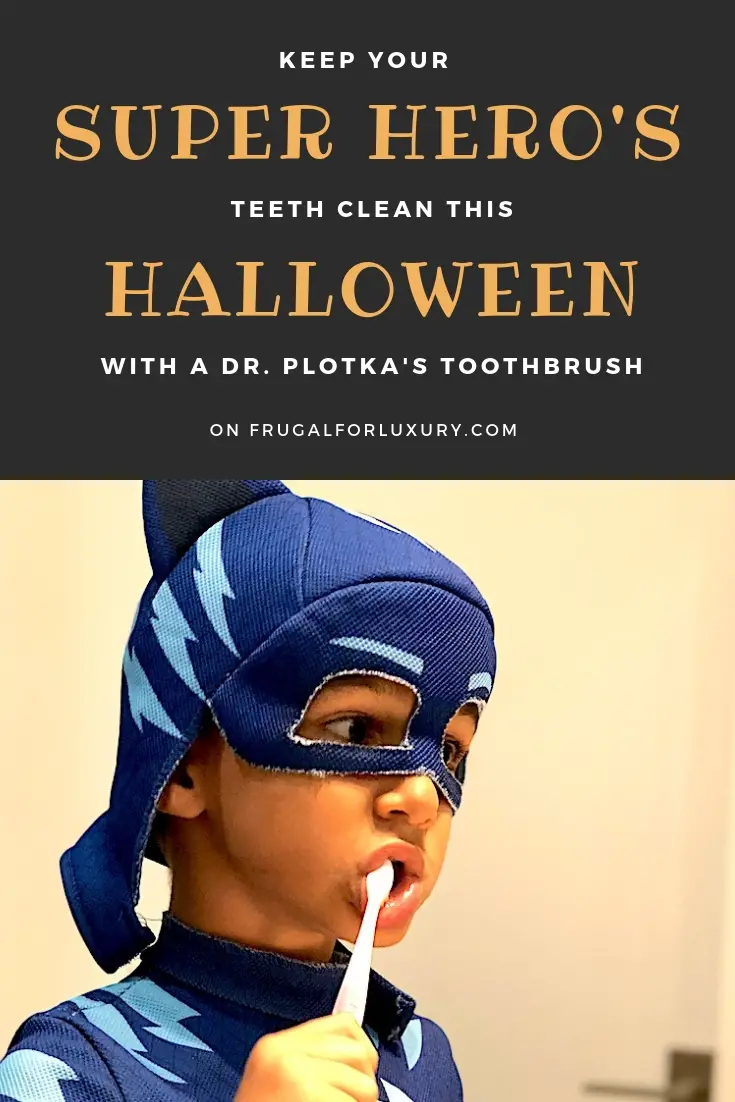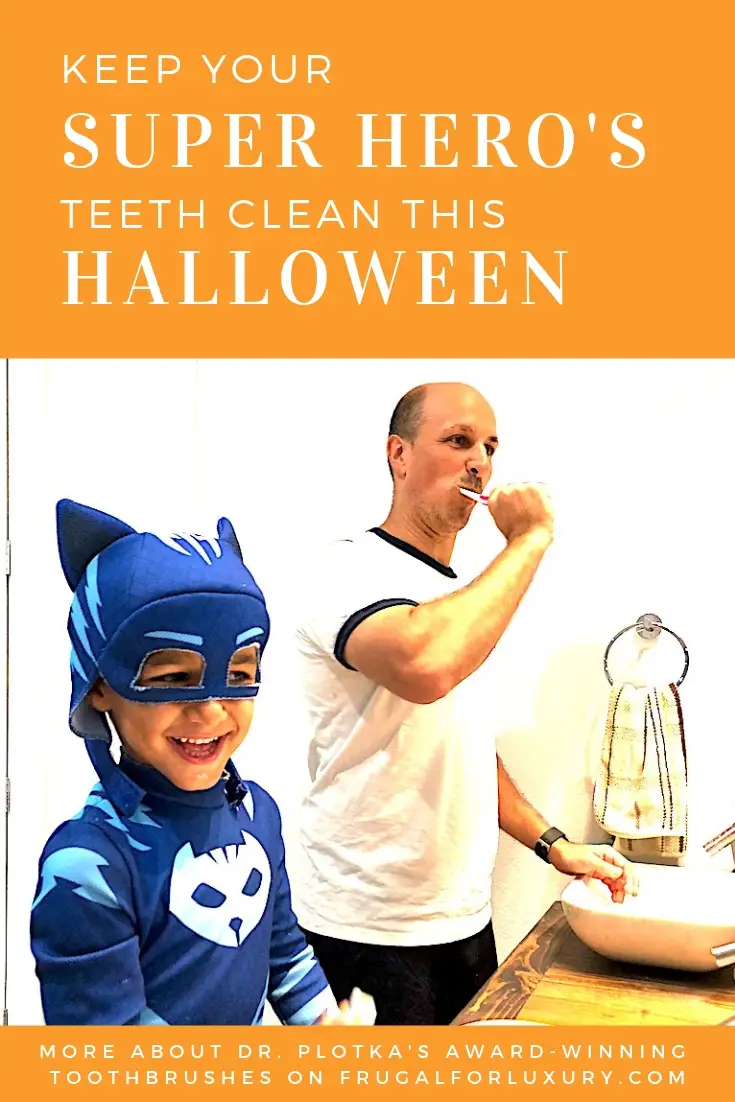 ---
Related articles you might enjoy:
How to Get your Child Ready for School
5 Tips to Living Your Perfect Unbalanced Life
10 Wishes for my Son 
If you enjoy reading us, stay in the know by signing up for our newsletter!