Disclaimer: This post may contain affiliate links. Please read our disclosure policy for more information.
For the children who have everything or if, like me, you don't value adding more "stuff" in your children's lives (and living room floor!!), there are many gift alternatives to toys this Holiday season or when it comes to birthdays.
Without further ado, here are 50 ideas for alternative gifts for kids – for all budgets and all children:
Active
Culture
Arts
It's The Little Pleasures
Family
Over the years and with three children, we have pretty much exhausted this entire list over birthdays and Christmases. Yet, we get back to it every year and love getting our kids experiences, rather than toys they won't play with. It is fun to see them enjoy themselves and make memories. And we love being able to share quality time with them as well. Believe me, those are some of the best gifts you can give your child, whatever the occasion may be!
Happy gifting!
---
Enjoyed the article? Share it on social media and pin it for later: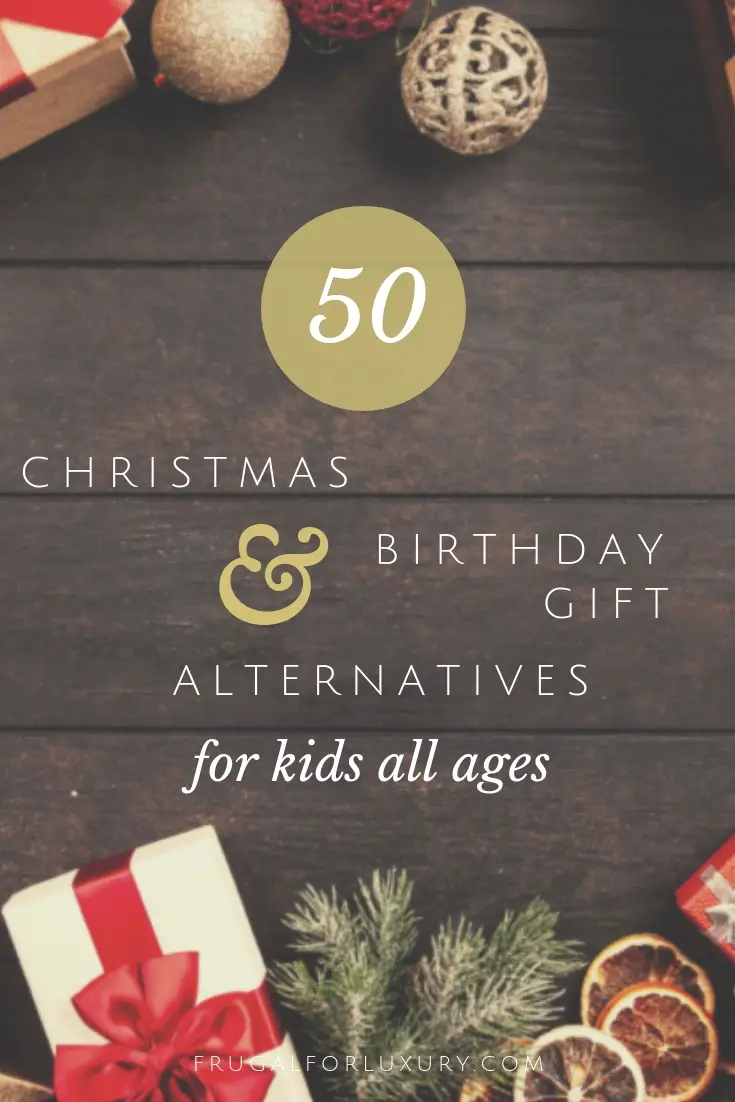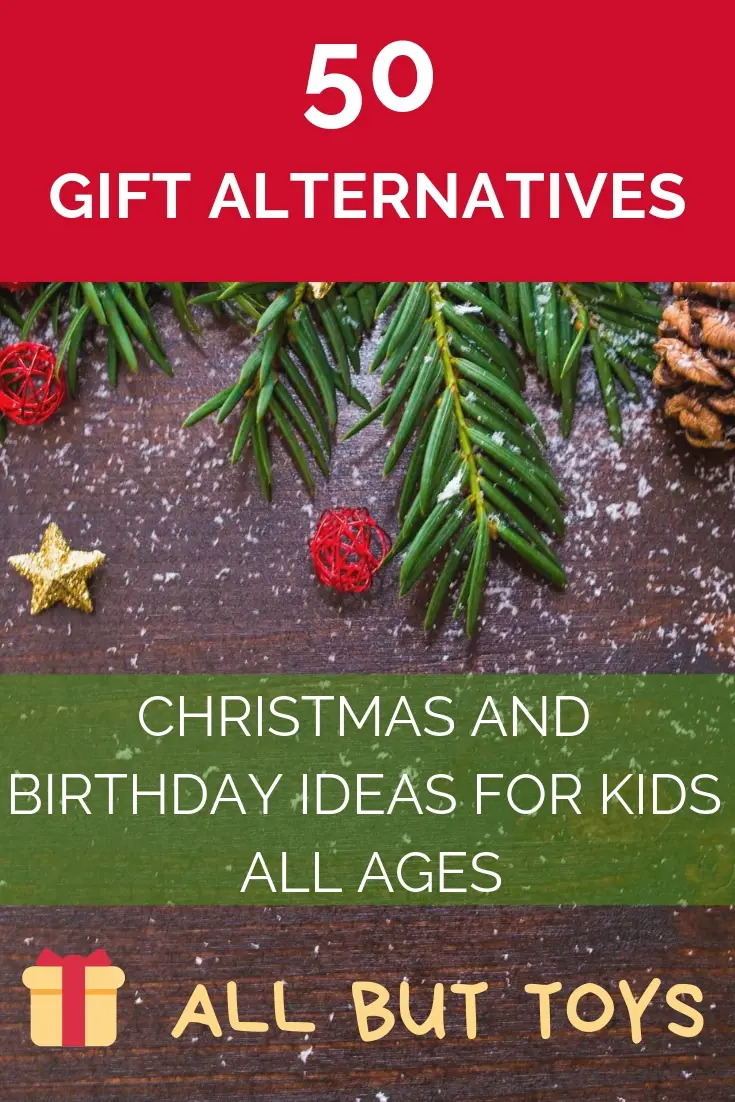 ---
Related articles you might enjoy: 
3 Classic Boardgames for the Whole Family
Overcome Baby Colics Naturally
Crayola Window Markers – Best Gift this Summer
If you enjoy reading us, make sure to sign up for our newsletter to stay in the know!