We just added a new course to our online school!!
Are you ready to see your social media accounts drive traffic to your blog? Or maybe just looking for a shortcut to start generating income?
You are tired of trying and not seeing results. You know that the trial and error has been going on for too long and you are investing time with no return…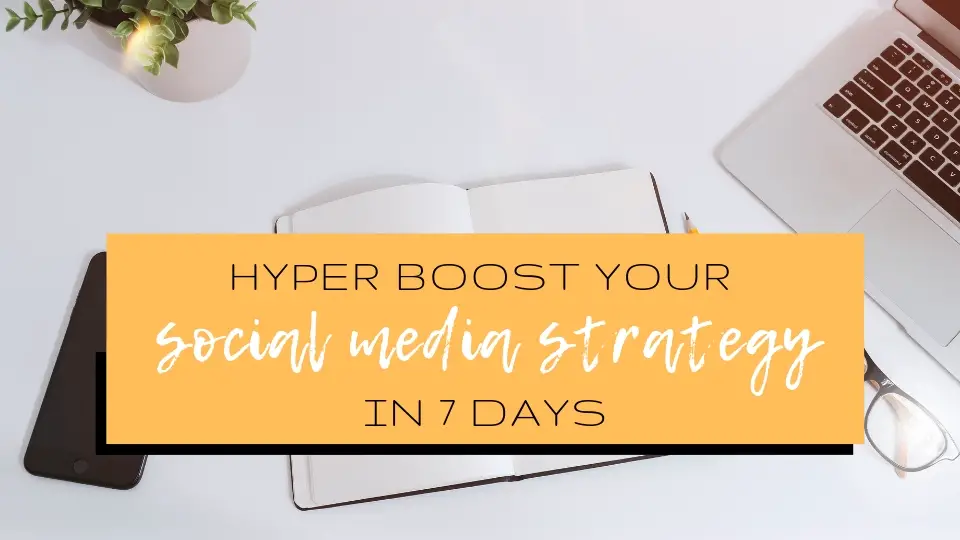 We will spend the first 6 days properly setting up and customizing your social networks.
After understanding the different ways to earn money on social media, we will dedicate one day to each of the following networks:
Facebook
Twitter
Pinterest
Instagram
YouTube
You will learn how to properly set up and optimize your social media channels to attract brands and make them WANT to work with you.
You will learn best practices and compliance requirements for working with brands on social media.
Lastly, I will be sharing my favorite – and must-have – tools for being incredibly successful on social media, while freeing up your time to get back to blogging!
Related: FREE 5-Day Blogging Course
Icing On The Cake
On day 7, I am sharing what very few social media instructors share with you – a complete list of over 50 of my favorite influencer networks and engagements pods!
I have been curating that list and I am giving it to you! Simply click the links and register, it's that simple!
Believe me, this kind of information is worth every penny you are investing in the course! You will be saving months of research and will start seeing hundreds of likes of results on each of your posts!! As well as paying gigs flowing through your inbox!
4 Bonuses
For signing up to the Hyper Boost Your Social Media Strategy course, you are receiving 4 free bonuses: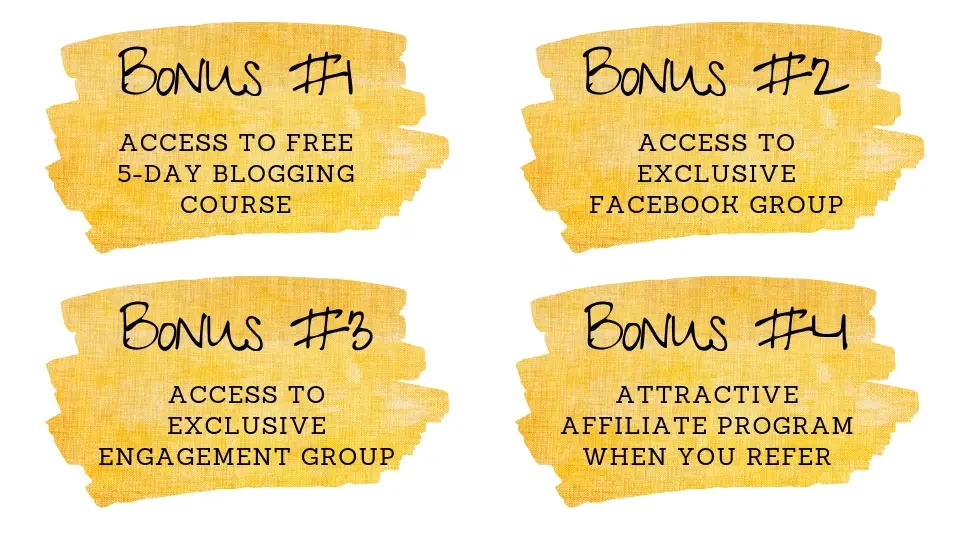 How does that sound?
Are You Ready?
CLICK HERE to access the course NOW.
I am looking forward to seeing you in class!
---
Pin this for later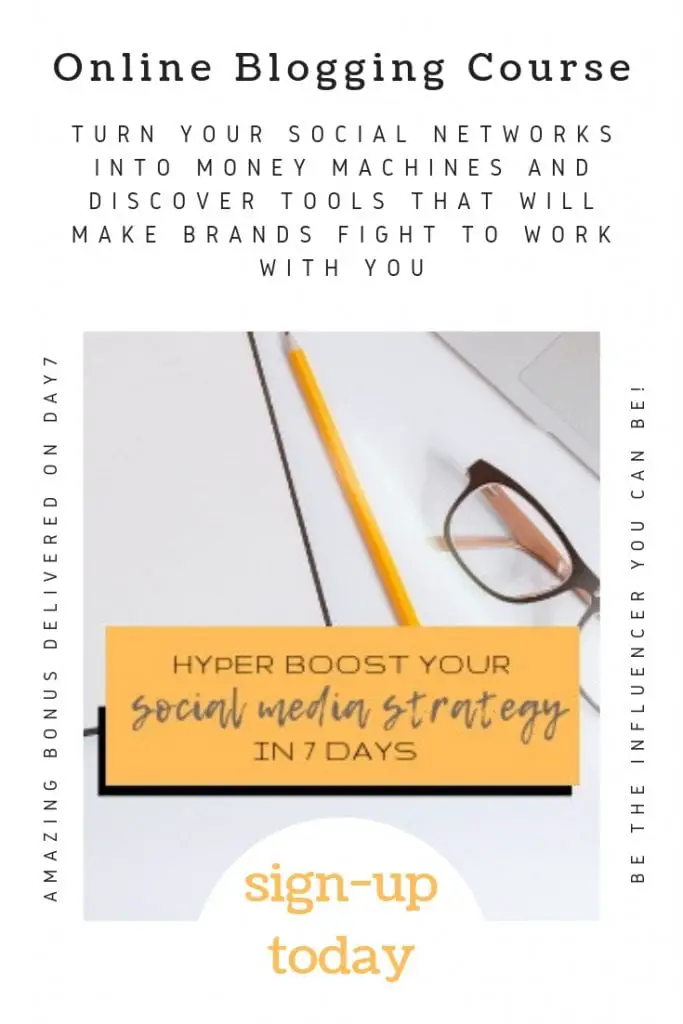 ---
Related articles you will enjoy:
FREE 5-Day Blogging Course
Skyrocket Your Instagram With Tailwind's Hashtag Finder 2.0
The Power Of An Email List And How To Grow It
If you enjoy reading us, sign up for our newsletter below!