This post is sponsored by Hasbro but all opinions are my own.
Do you remember watching My Little Pony as a child growing up?
With four younger sisters, I feel like I watched the ponies grow up and we always seemed to have a couple of them laying around the house and being taken on magical imaginary adventures.
Well, My Little Pony is back! It is available on Netflix and such a cute and inspiring story for girls. So gather your girls and turn a regular night into an At-Home Mommy – Daughter Movie Night!
My Little Pony: A New Generation
Remember, back in our days, how magical the world of Equestria used to be? Things have changed…
The magic is gone and friendship and harmony are long gone. They have been replaced by mistrust and paranoia. ***hint, hint – 2021?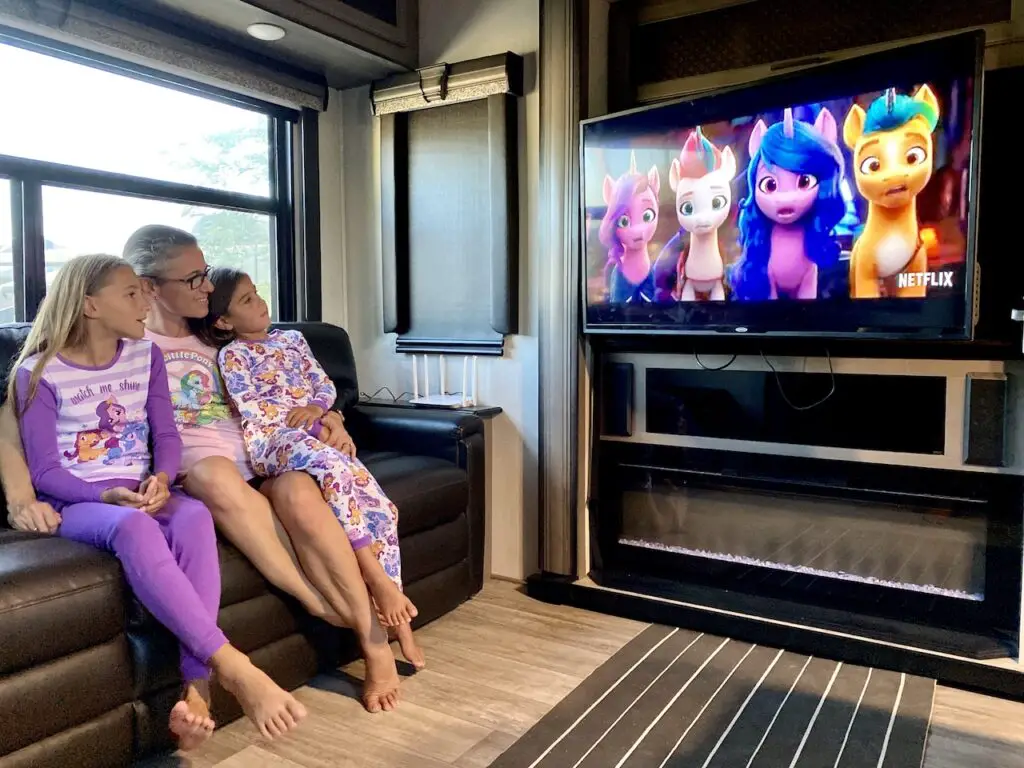 I feel like this new My Little Pony: A New Generation hits all of today's feelings. Our kids recognize themselves in the ponies from the movie. They are found to be separated by species and can't trust their old friends. What could be a beautiful world has become a close reproduction of today's society.
Thankfully, Sunny – a young idealistic Earth Pony – has not lost hope and knows that this divided world can, and should, reconnect.
She meets, and becomes quick friend, with Izzy (our kids' favorite!)! Izzy is a lost Unicorn, and together, the two friends embark on an epic and beautiful adventure.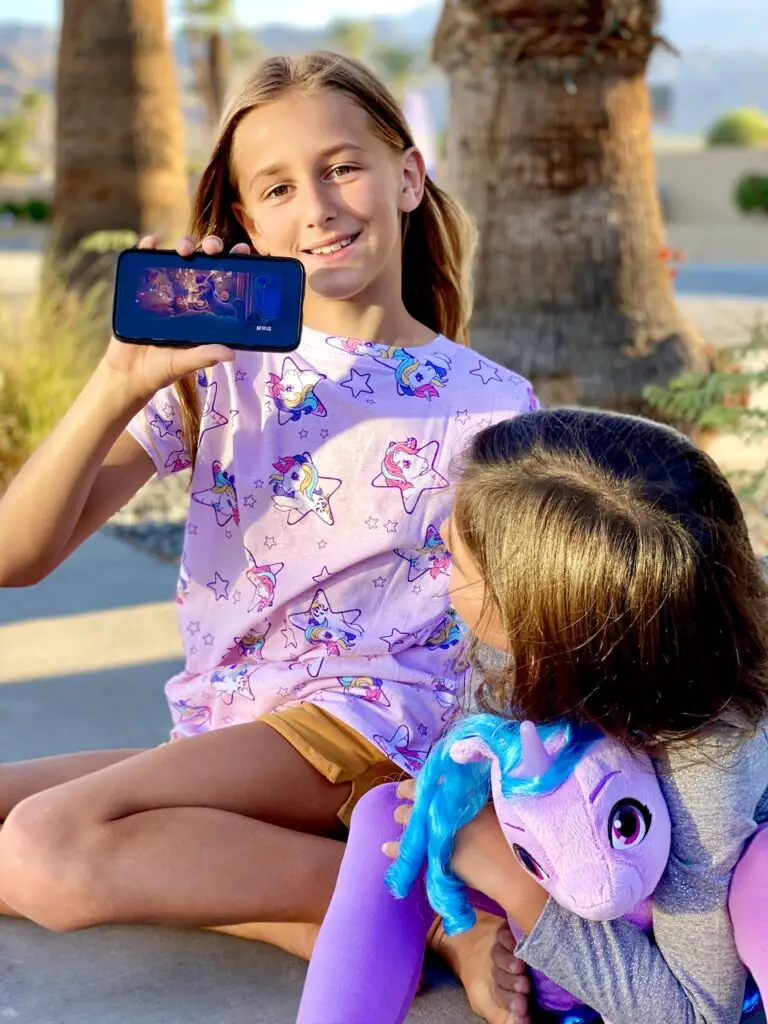 They challenge the status-quo, which warms my Mommy heart. They hit challenges and turn old enemies into new friends by thinking outside of the box. From their drive to make the world a better place, they venture out to faraway lands and prove to their friends that, even the smallest ponies can make a big difference.
Why We Loved My Little Pony: A New Generation
We do not chose our family-movie-night movies lightly around here. It is important to me to watch movies with my girls that show high character and high values.
My Little Pony: A New Generation is all of that, with beautiful messages, positive emotions and beautiful graphics.
The Little Ponies are small but mighty and proved to my young girls that, they too, could achieve big things if they set their minds to it. It takes a little pushing, some thinking outside of the box, walking in others' shoes, keeping at it – but great things can be achieved and unity can be found when fighting for the right cause.
Watch My Little Pony In Style
If you're going to turn this into a girls movie night (which you totally should), do it in style!
We found that Walmart carries lots of fun apparel and some really cute Walmart exclusive Izzy merchandise to keep the magic going and the kids' imagination triggered.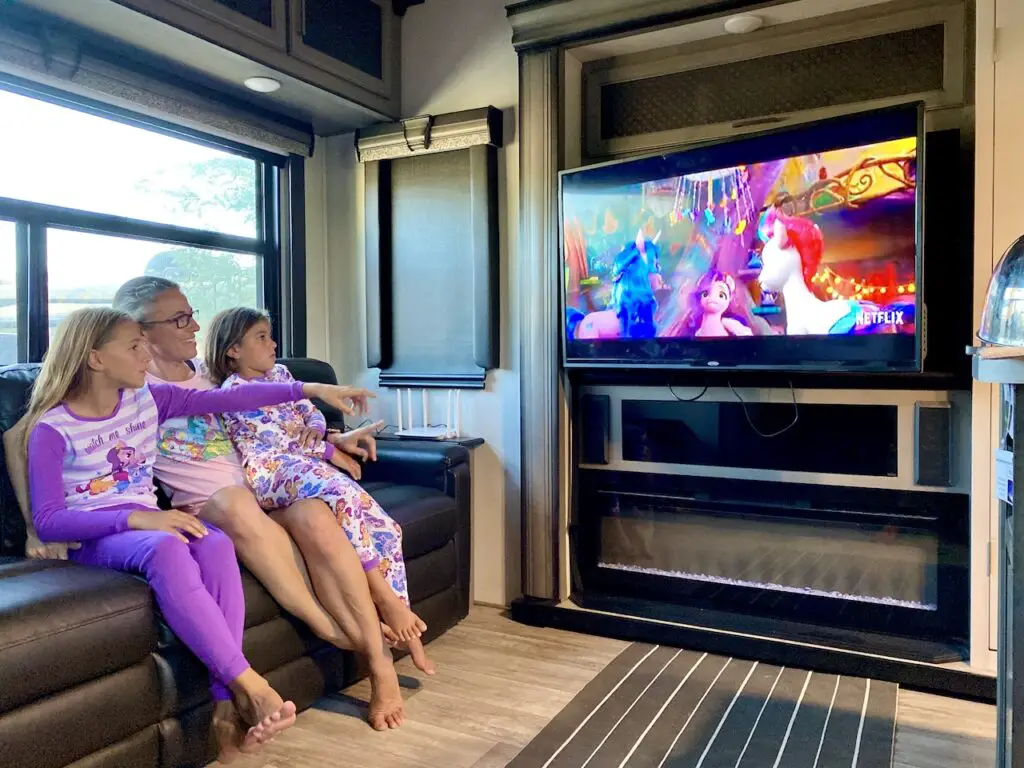 We all dressed up in our favorite My Little Pony PJ's. It made for a cozy movie night at home, right in our living room thanks to Netflix. Nothing quite little a warm bowl of pop-corn, cozy blankets, comfy PJ's, and a home movie session with the girls .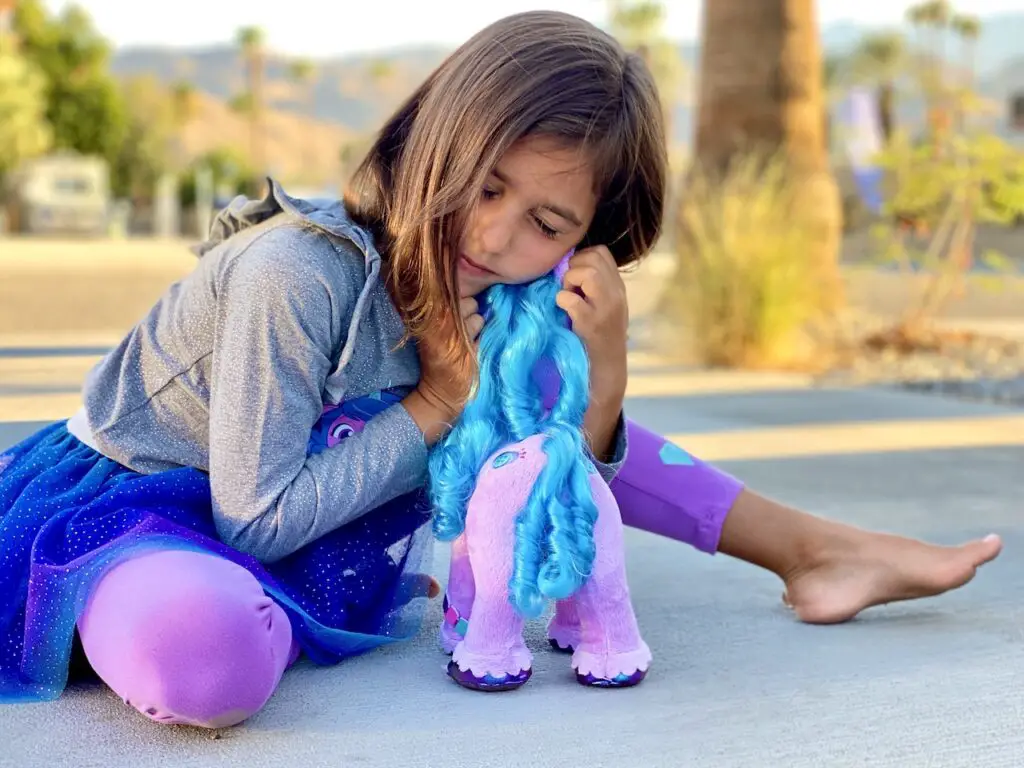 Elin had been begging for an Izzy plush and we found two super cute ones at Walmart.
The Walmart exclusive Sing and Glow Izzy Plush's horn lights up and a quick press to its ankle has it sing a catchy song that all of my kids happily sing out loud!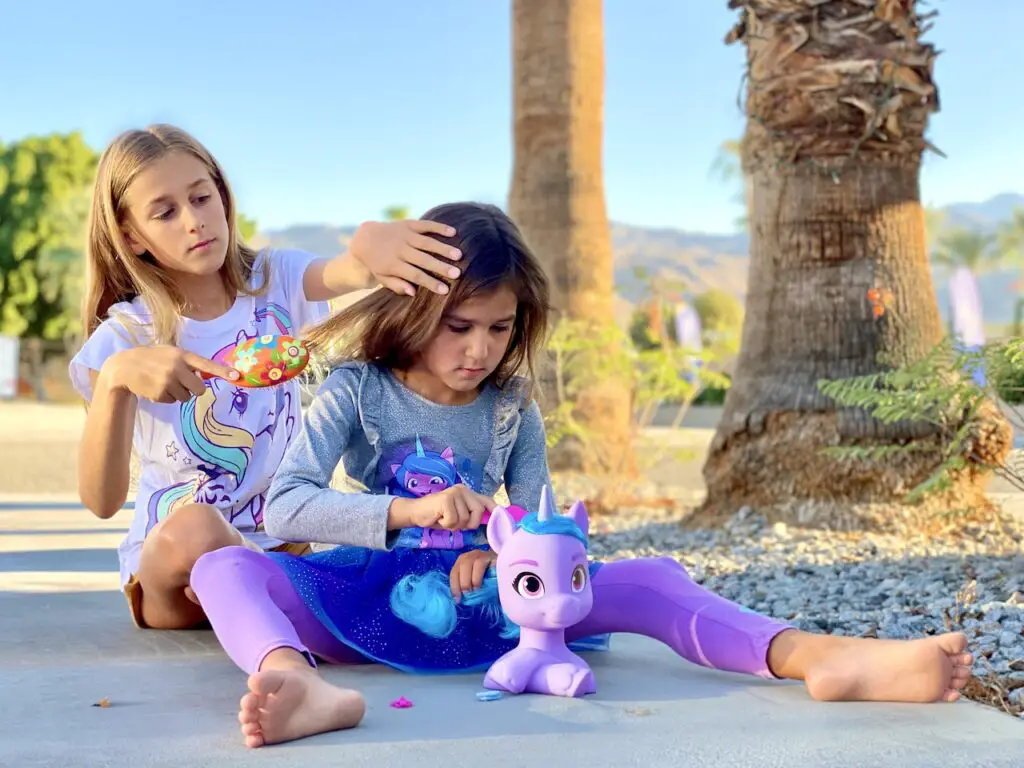 I have loved watching our oldest daughter teach our youngest how to braid hair on the Izzy Styling Head. Such a cute and fun toy, coming with hair pins, a brush, and hair ties. 
And for the days out in town, especially with the Fall ahead of us, make sure to grab the full My Little Pony tutu outfit, complete with purple tights, a shiny long-sleeve top, and a glittery horn hair band. 
My Little Pony: A New Generation
All you have left to do is relax, get in your PJ's, turn on Netflix, and watch this incredibly cute spin on the My Little Ponies we grew up loving and watching! 
---
Pin this for later!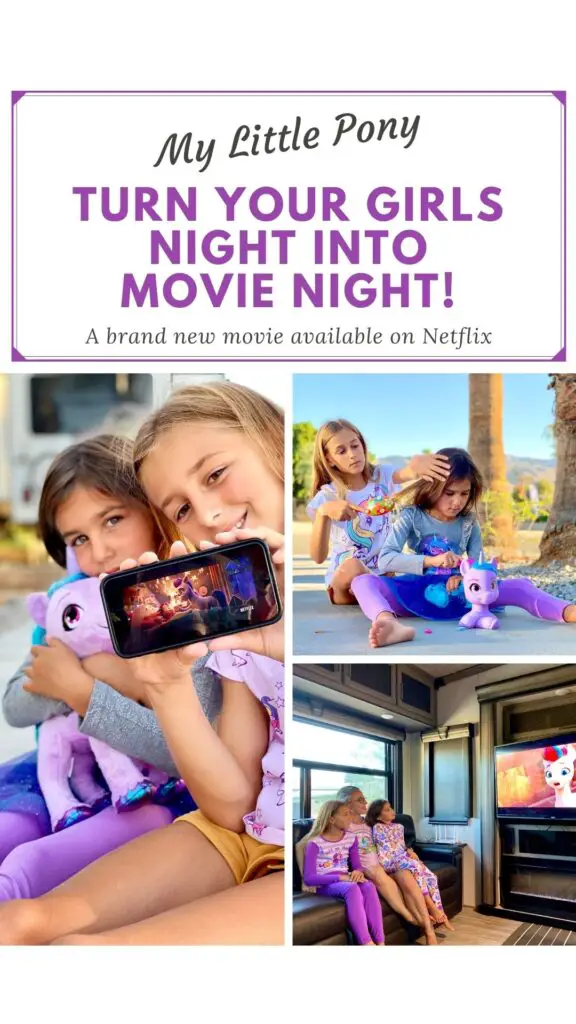 ---
Related articles you will enjoy:
The Good And The Beautiful – Best Homeschooling Curriculum Reviewed
Sprinkle Unicorn Love With Unicorn Dolls At Walmart
Nat Geo Kids Books – Best Books For Elementary Students