This post is #sponsoredcontent by Hasbro, but all opinions are my own.
What do you think of 2020 so far? Can we all agree that a few sprinkles of unicorn love could be welcomed? Maybe even useful?
I don't know about you, but we have some intense unicorn obsession going on in our household. We might even have our own name for it… ask Elin, our 5-year old, and she'll tell you that "U-Corns" are her favorite! 
So what are the best unicorn gift ideas for your 4-year old, 5-year old, or 6-year old this year?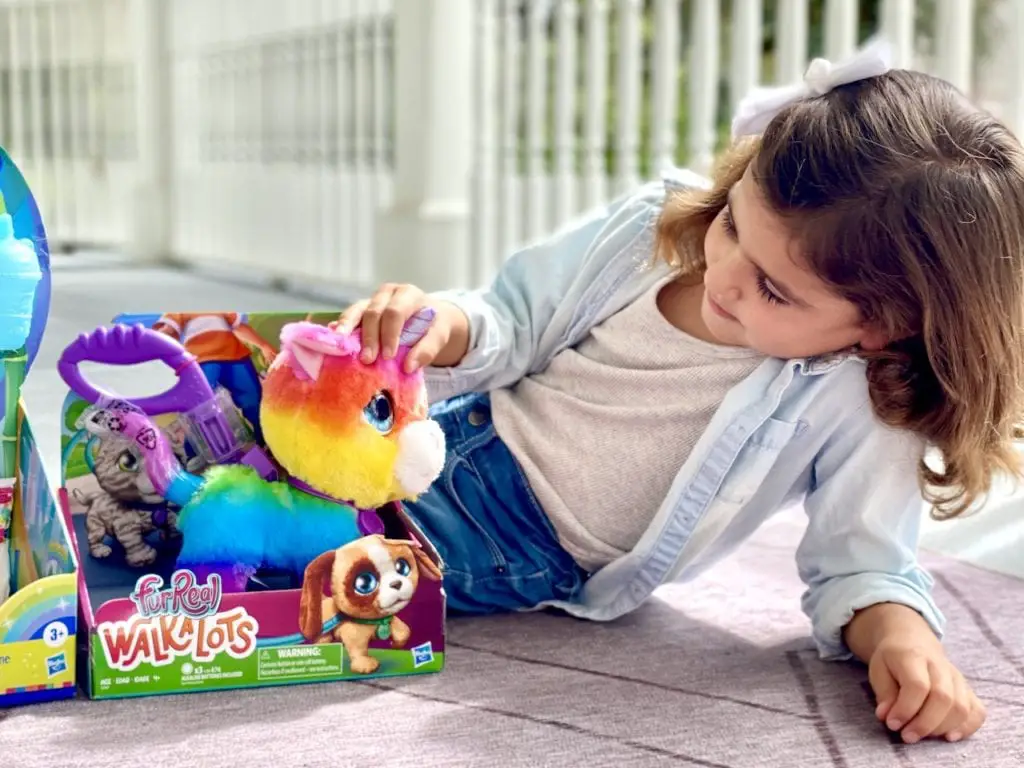 We have compiled our list of favorite unicorn dolls and toys at Walmart. We decided to get them shipped directly to the house to avoid the crowds, and received them within 2 days of purchase! 
I call that, easy, stress-free Holiday shopping!
The Walking Unicorn Toy At Walmart
Miss Elin's number 1 favorite unicorn toy this year, is this cute walking unicorn toy with leash: Hasbro's FurReal Walkalots Big Wags Unicorn Cat!
Available at Walmart, this cute unicorn walking cat walks around the house and the neighborhood with her at all times. 
Its leash was a quick assembly, and you can add two more FurReal pets to it!
I love that the FurReal Walkalots Unicorn Car is mechanic. All the child needs to do is push it to walk it.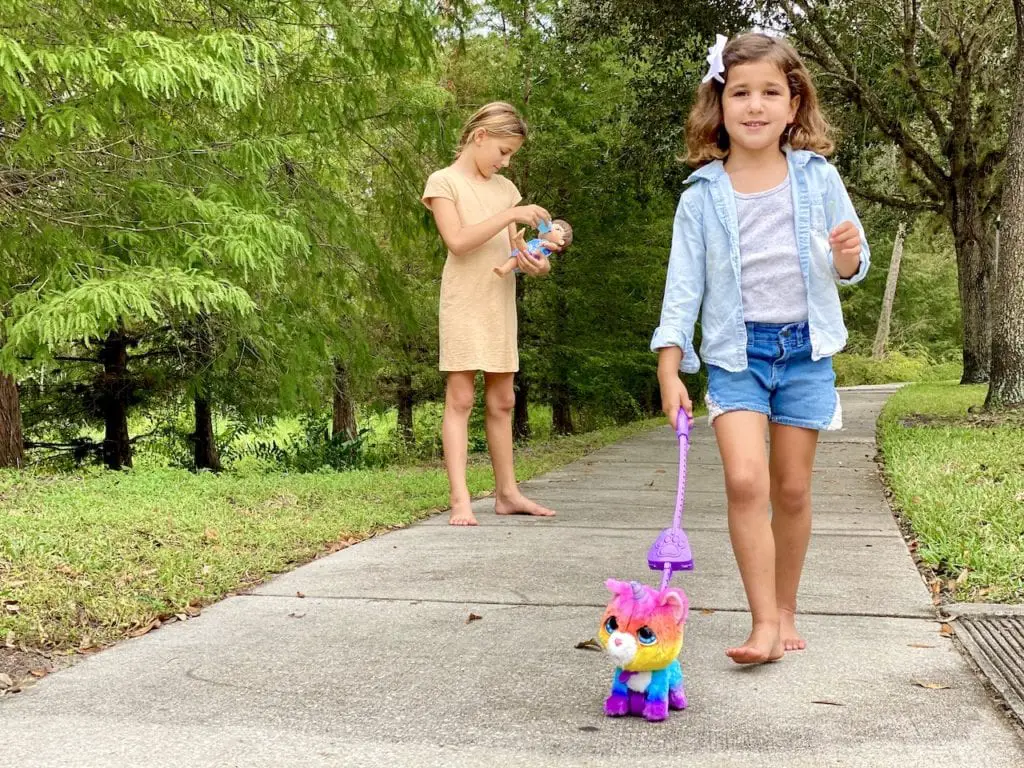 The toy comes with three 1.5V button batteries to power the meow as it is walked by its proud owner! 
Can we talk about cuteness for a second?
The colors on this FurReal Unicorn toy at Walmart are vibrant and beautiful. Elin gets complimented on her kitty everywhere we go!
Approximate retail price: $19.99
Unicorn Dolls At Walmart
Here is another unicorn Hasbro toy, available at Walmart, that the kids are loving this year: the Baby Alive Tinycorns Doll. 
This cute Baby Alive doll comes in three different designs: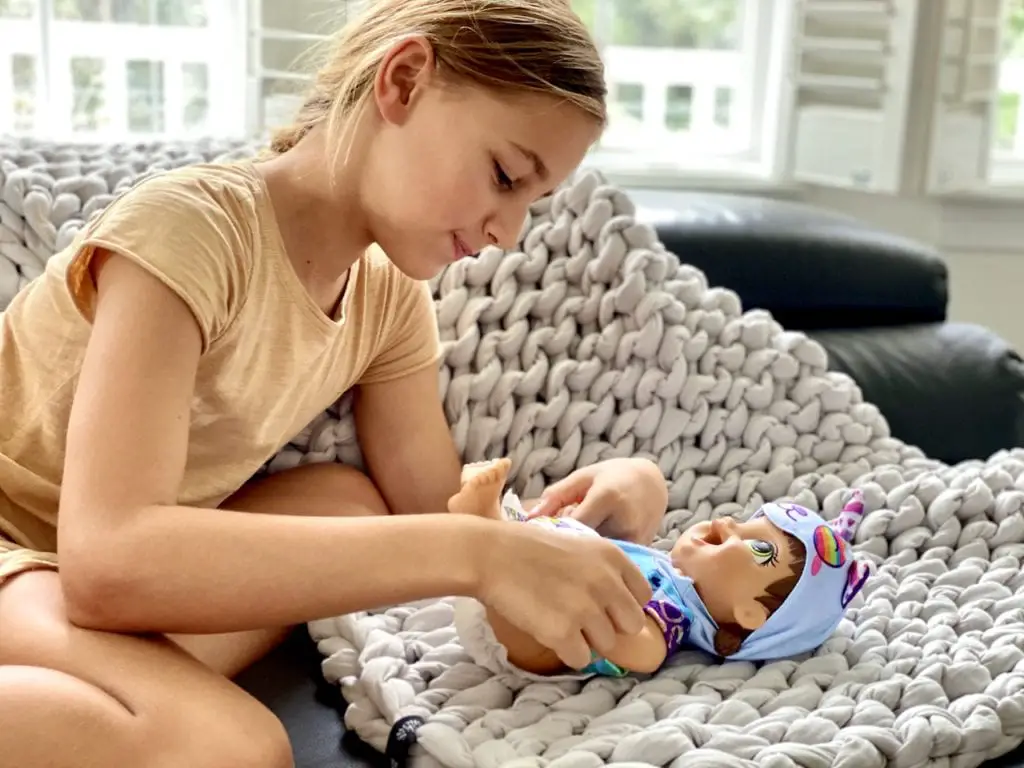 There are so many things to love about those unicorn dolls!
Their size is ideal for carrying around. They are an awesome unicorn gift idea for 5 year olds, and honestly, any child above the age of 3! Not too heavy and with a manageable size, it will quickly become your kid's favorite! 
This Baby Alive Tinycorns dolls comes with a baby bottle and diaper! 
Feed the baby (clean water) and watch as she wets her diaper. The kids become little moms and dads, tending to their unicorn doll, changing her diapers, making sure she stays hydrated, and rocking her to sleep. 
Between you and I – this is a lot cheaper than adding another sibling!! And it keeps my kids busy and happy for hours!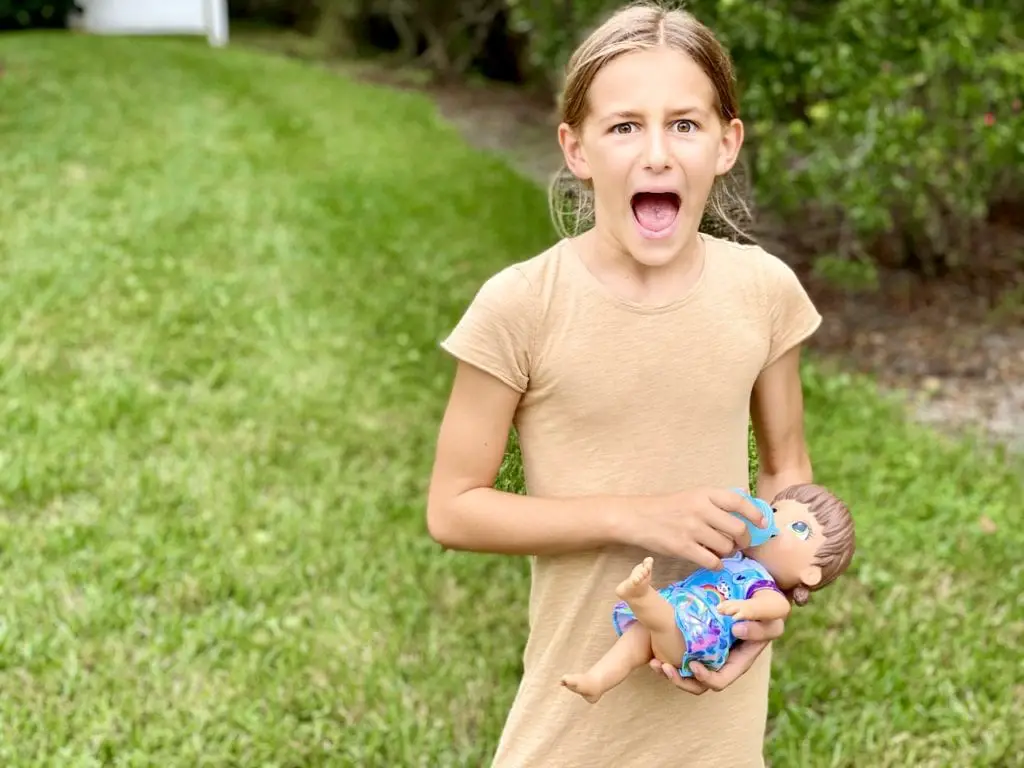 The Baby Alive Unicorn Dolls come with one diaper and you can easily purchase a 6-pack of diaper refills for her. 
Approximate retail price: $19.97
Other Unicorn Gift Ideas
Shopping at Walmart is so convenient this Holiday season.
Any of those items can be shopped for in store or online. I even added one of our unicorn toys to my Walmart Grocery delivery! The other one was not in stock at our local Walmart, so I ordered it to be delivered. I love that Walmart offers free delivery for purchases $35+!
So here are a few more gift ideas for your unicorn-loving child this Holiday season:
FurReal Blossom My Besticorn Interactive Pet
FurReal Walkalots Lil' Wags Unicorn
Play-Doh Tootie the Unicorn Ice Cream Set
Find many MANY more unicorn gift ideas in Walmart's Unicorn Shop!
Parents use these links to see the whole Unicorn collection!  https://bit.ly/3oAlUcK | https://bit.ly/3gsygku | https://bit.ly/3lX4Snu | https://bit.ly/3gpronQ
---
Pin this for later!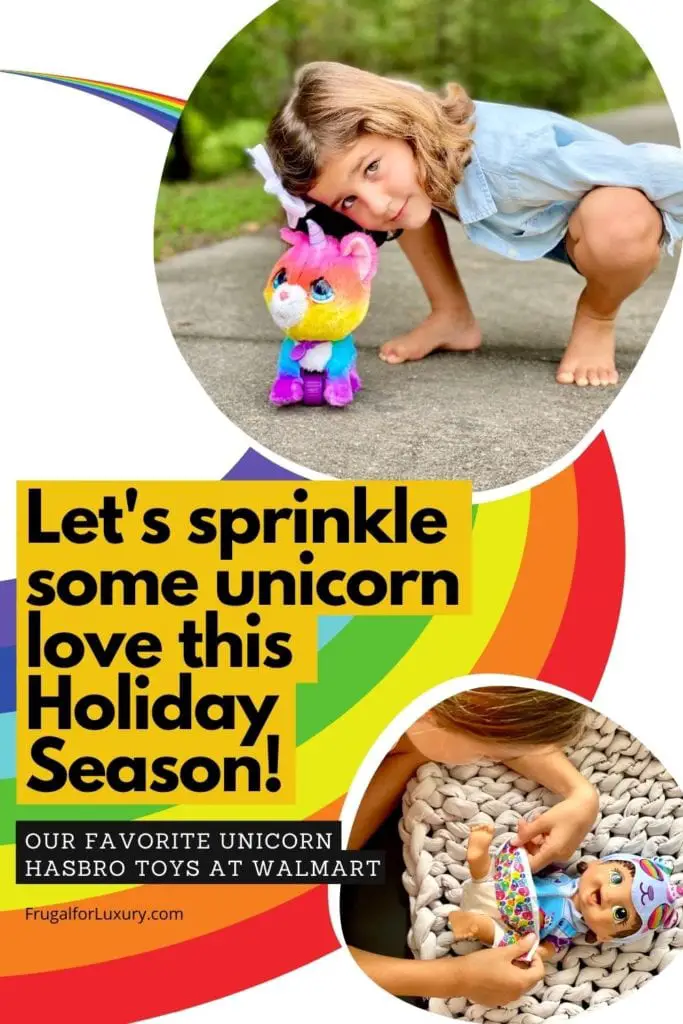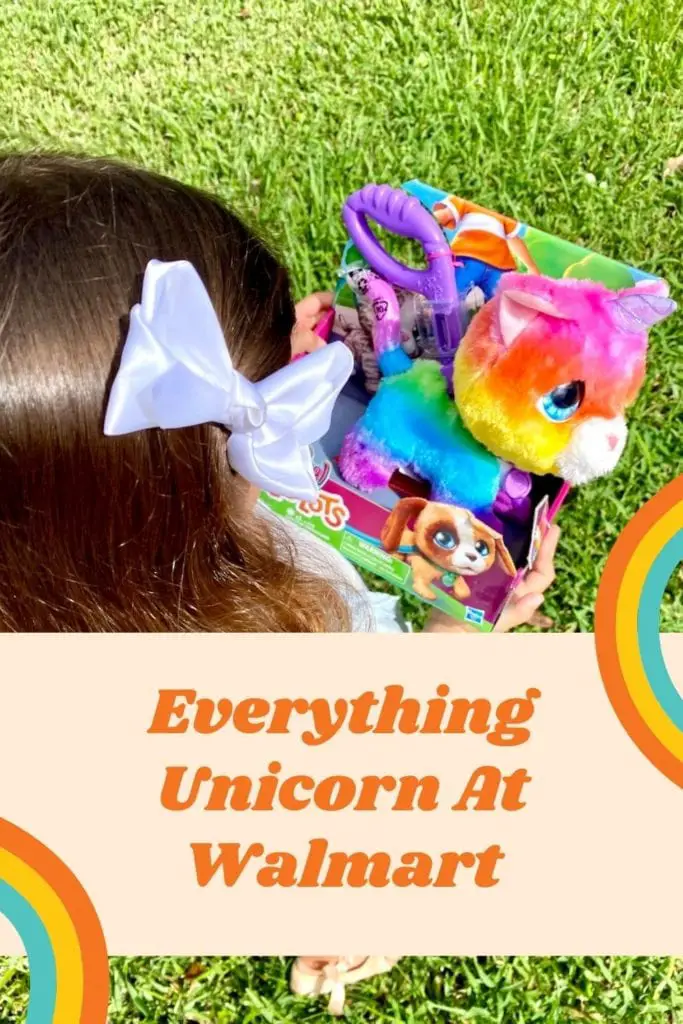 ---
Related articles you will enjoy:
FUN AND FREE LANGUAGE LESSONS – WITH DUOLINGO
TOP WAYS TO STAY AHEAD OF YOUR HEALTH THIS WINTER
HOMESCHOOLING ON THE ROAD – OUR FAVORITE RESOURCES
If you enjoy reading us, sign up for our newsletter below!