We are SO honored to have been invited to Yoann's International Consulting podcast!
Check out the video below, where we talk about being digital nomads with kids.
We are taking you behind the scene on what the nomadic – full-time traveling – lifestyle looks like. Hint: it's not a long vacation… 🙂
Listen all the way through for some of our best tips if you want to take your family on an adventure away from home.
It is possible. It is fun! We love pretty much everything about it, and we want to answer all of your questions if you're considering the big jump! Feel free to ask questions below!!
Thanks for watching!! Make sure to share with anyone who might be interested in traveling full-time with kids!
---
Pin this for later!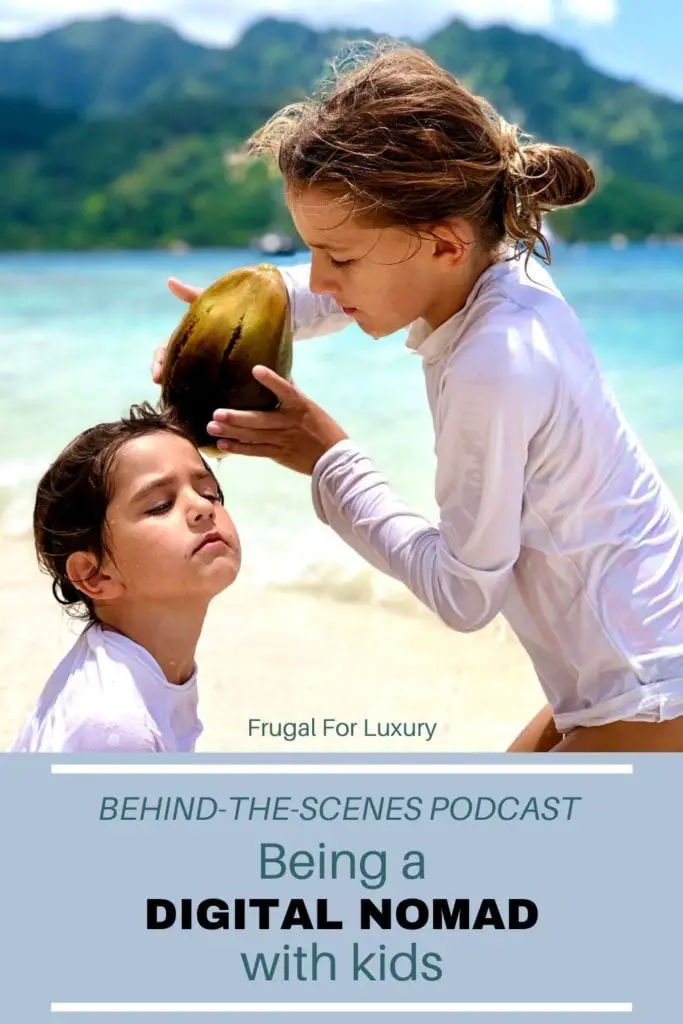 ---
Related articles you will enjoy:
WHERE TO START WHEN PLANNING YOUR TRIP AROUND THE WORLD WITH KIDS
4 TIPS FOR CHOOSING FAMILY-FRIENDLY DESTINATIONS
5 GREAT FAMILY TRAVEL TIPS
If you enjoy reading us, sign up for our newsletter below!