Note from Laura:
Hi Everyone! Laura, here!
I love being able to bring you new and fresh ideas and I am so excited to host Amanda Tallent over on the blog today! Amanda is a blogger and content creator who develops helpful and compelling stories. Her passion for digital marketing and creative writing has led her to cover unique topics ranging from business to lifestyle. She calls Austin, TX home and enjoys crafting, decorating and traveling in her spare time.
You know I'm all about saving and managing personal finances to reach financial freedom, and I am super excited about this article! And for those of you who don't know, I am obsessed with TED Talks! So without further ado, here is Amanda's take on how minimalism can benefit your finances, together with some inspiring TED Talk suggestions!! Enjoy!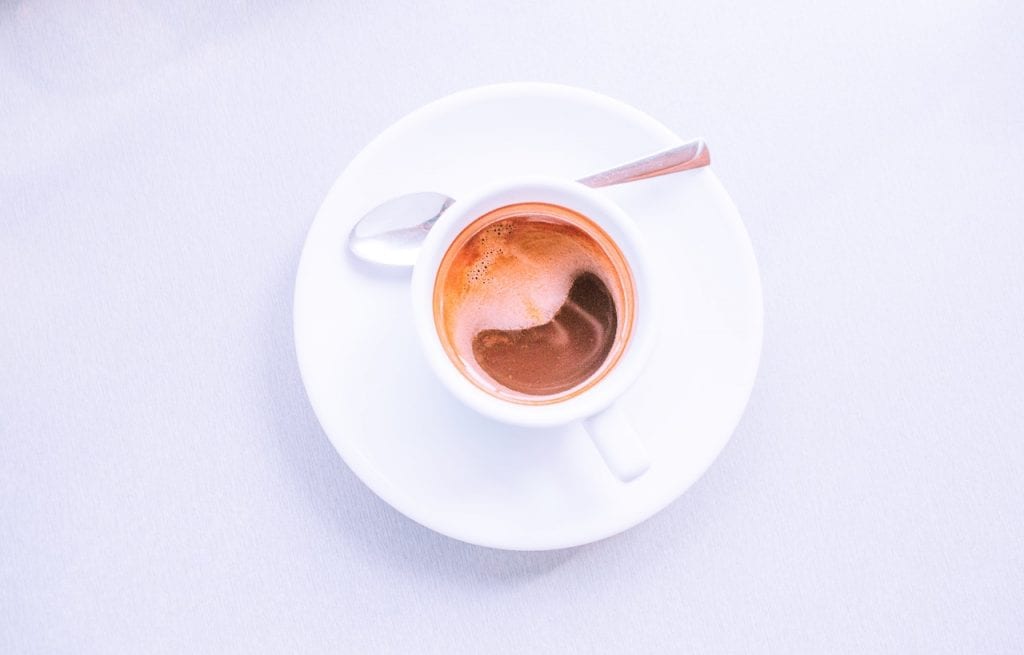 ---
Live more with less — that is the basis of minimalism.
It doesn't mean you have to give up your car or only own three pairs of pants. The idea of minimalist living is all about freeing yourself from clutter, distractions, and material things so that you have more room in your life to do the things that make you happy. 
If you've ever gone on a trip and have had to fit a week's worth of clothes in a carry-on bag, you may have been surprised to find that it is possible to live more simply than you're used to. Minimalism has gained more popularity with TV shows like Tiny House Living and Marie Kondo's Tidying Up because people are fascinated with the idea of this simpler lifestyle. Decluttering your physical space is just one aspect of minimalism, but even more importantly, minimal living is about being intentional about the things you have in your life. 
Even on a small scale, you may choose that you don't need to buy another pair of shoes because you have plenty of pairs that you already love and the new ones will only give you short-term joy. Minimalism involves some evaluation about why you need things and the value they give in the long term. So naturally, if you cut down on your spending and make more conscious choices, your wallet will benefit.
You don't have to go full on minimalism to reap some of these benefits either. Here are some simple ways you can live a happier, simpler life and help your finances out too:
1- Re-evaluate your situation
Many families decide to downsize their home later in life, but re-evaluate your living situation and see if there are any opportunities to cut. Maybe you don't need that monthly subscription or all of the camping gear that never gets used. Take a look around all the areas of your life with an open mind and see if you have any room to cut back. 
2- Donate or sell unused items
Instead of waiting for spring-cleaning or a big move, periodically go through your closet and home to declutter. You don't have to do a large purge, but even getting rid of some unused things can help free up more space. Even better, you can donate your items to help someone else out of sell your stuff to make a little money.
3- Prioritize spending and set goals
Once you've gone through and evaluated the things in your life, outline some of your priorities. Do you dream of traveling? Is it important that you pamper yourself every now and then? Decide what you are willing to spend a little extra on and why it makes you happy. This will allow you to budget for these things.
4- Shift your mindset
Now that you're prepared to make more intentional spending decisions, try to limit your impulse buys. There are many ways to do this — one way is, for any purchase over $30, wait 30 days to make sure it's something you really want. Consider why you want to buy something and how it fits into your life. This should help you evaluate your spending habits and only invest in things that truly make you happy. 
For some more inspiration on implementing some minimalist living ideas into your life, check out this collection of TED Talks on Minimalism (from Mint) to get started living more with less. 
---
Pin this for later!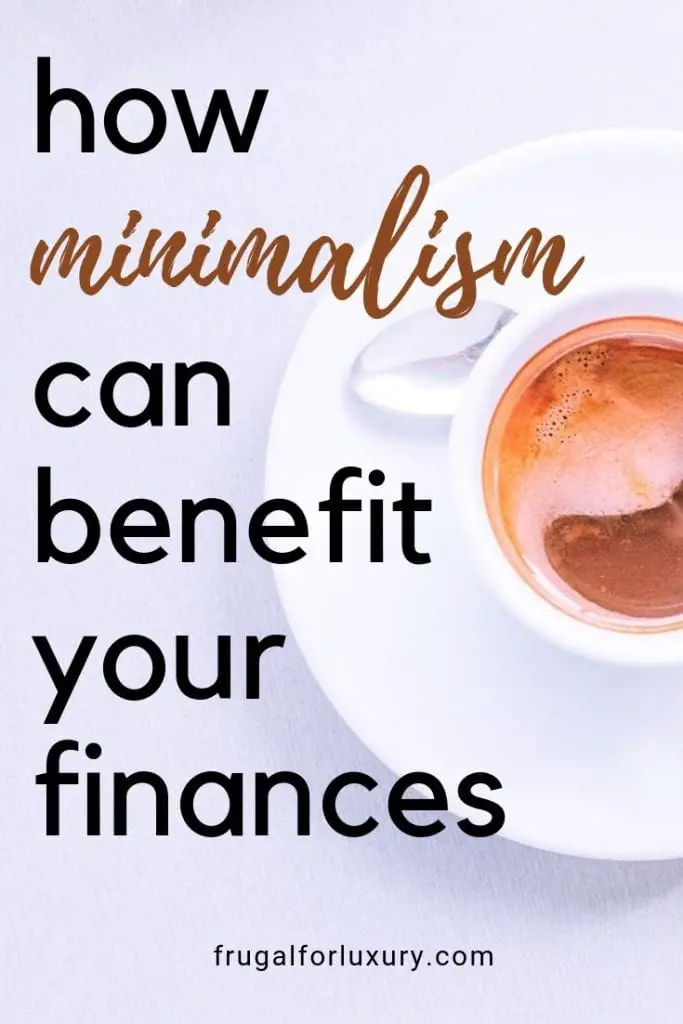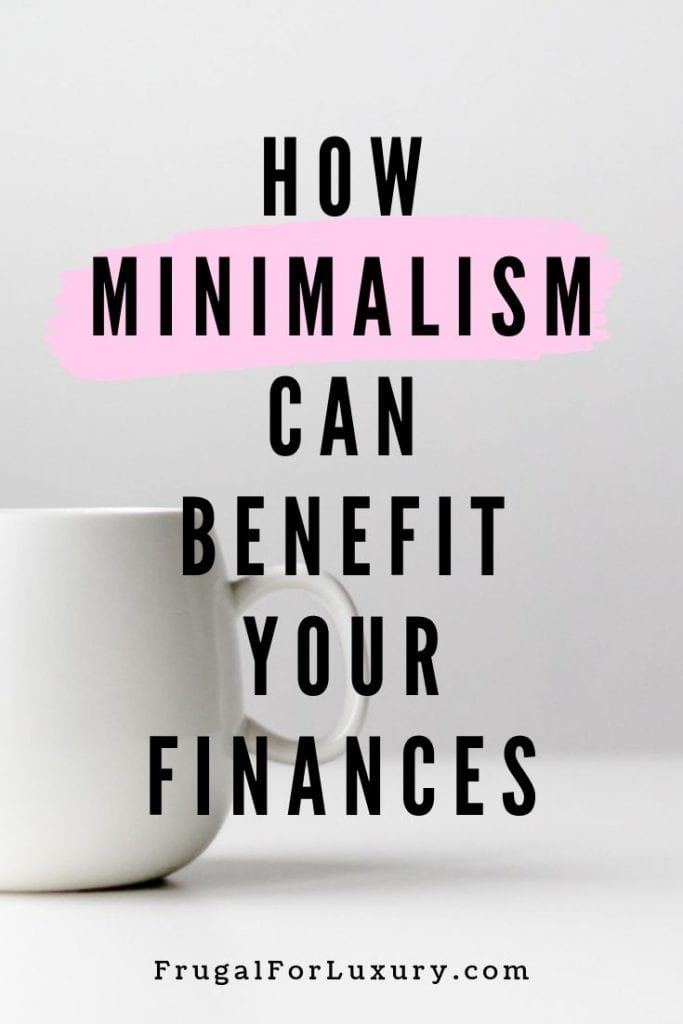 ---
Related articles you will enjoy:
HOW WE SPRINT TOWARDS FINANCIAL FREEDOM, AND HOW YOU CAN TOO!
101 WAYS TO SAVE MONEY EVERY DAY
FINANCIALLY PREPARE FOR YOUR NEXT VACATION IN 5 STEPS AND 5 MINUTES
If you enjoy reading us, make sure to sign up for our newsletter below!