I feel so honored to have been nominated to the Sunshine Blogger Award, by the very talented Cynthia Mackintosh. Cynthia is a fellow Florida-based travel blogger, writing over at Mackintosh Travels. A Hawaii fanatic and mother of two teenage boys, you will love reading her travel tips for families traveling with teenagers, as well as excellent articles on worldwide destinations!
I realized yesterday, that this week marks 6 months that I started blogging. Back in May, I rejoiced from getting 3 likes on any Instagram post. I had no idea what I was doing on Twitter and hadn't even started thinking about Pinterest.
The last 6 months have taught me more than I ever expected. I know today that I can accomplish anything I set myself up for. I learn every day and have big goals (dreams?) with many more learnings in front of me. Not every day is easy but this blogging life is mine and I love every bit of it!
What is the Sunshine Blogger Award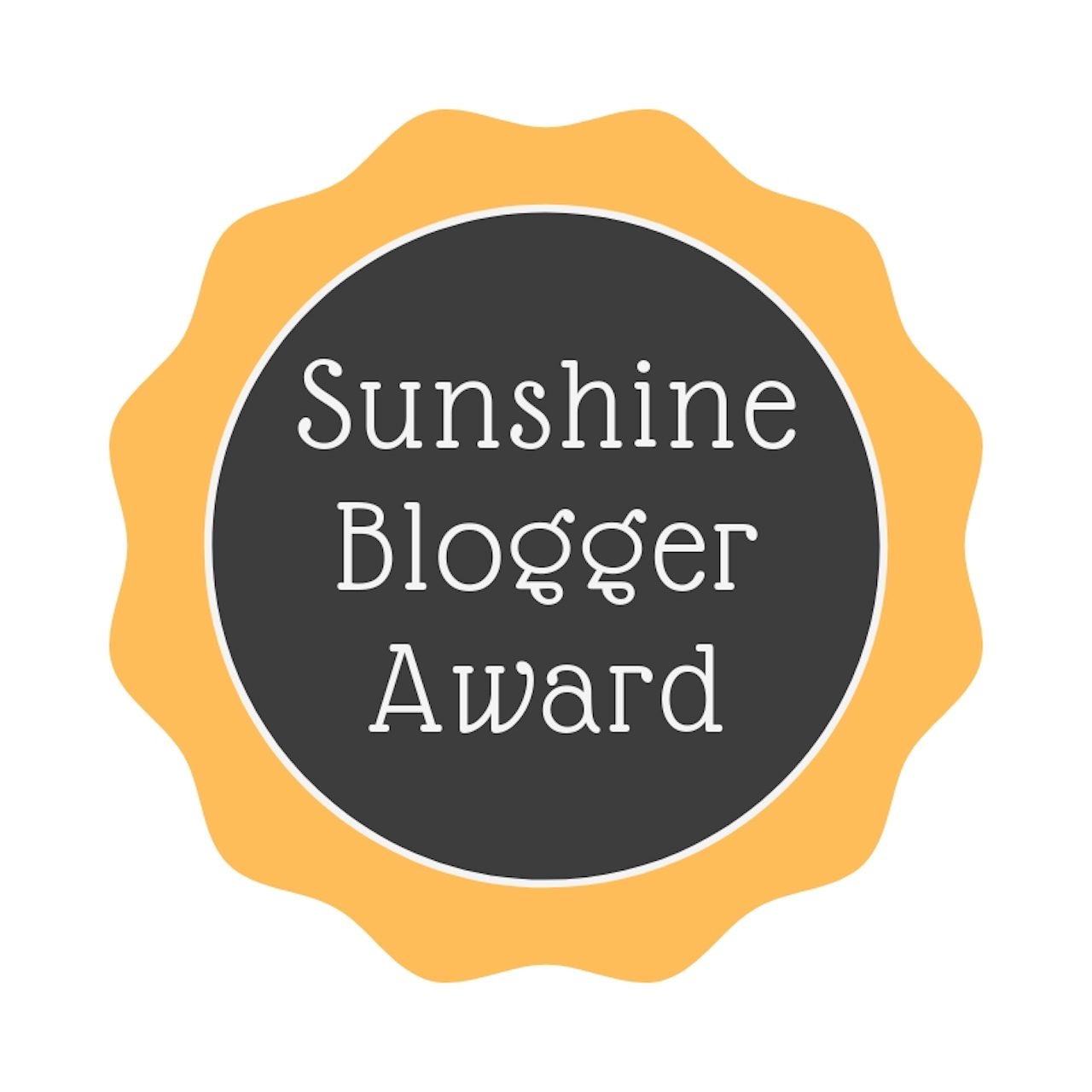 Bloggers form a tight community and since we all work behind our computers and generally from home, we support each other through social media, and show love by sharing of each other's content, mentoring one another, etc.
The Sunshine Blogger Award is all about recognizing, supporting, and encouraging fellow bloggers. It is hard work, you all! And being recognized by the industry as someone who inspires other bloggers just bring a big smile on my face!
1 – Why did you start your blog?
There are so many reasons why I started blogging… but I think that a colleague from work is the true reason why I gave this a try. She and other colleagues would often come to me to chat about parenting, weekend ideas, travel destinations, etc. One day, my colleague told me that I was a huge source of knowledge and she should just ask me when she has a questions, instead of searching for answers online. I had always wanted to start an online business to gain more flexibililty and be able to spend more time with the kids. In fact, I was at the time working on my website OurGranny.com. But a lightbulb went off and I though to myself that I could maybe give blogging a try. I loved talking about family travel and parenting, and lived a very frugal life to afford our luxury vacation. So why not?! That day, Frugal For Luxury was born!
2 – If money, time, and commitments were not an option, where would you first travel to and why?
Antarctica! No question! I am NOT a cold-weather person but I'm dying to board an exploration ship with the kids and brave the Antarctic ice. There is soooo much to see – the unspoiled nature, wild animals, icebergs! I am hoping this dream soon becomes reality, you all!
3 – What is a food that you tasted that is not in your hometown that you loved?
Serve me a bowl of Knoedel with Schweinshaxe and Rahmsauce and I will be one happy girl.
Alright, in English, that you would look like a plate of boiled and chewy potato dumpling with some roasted (almost fried) pork knuckle, swimming in a dark German sauce! A typical Bavarian dish that has me long our German years!
4 – Name a great travel or food-related movie
Julie & Julia! That might actually qualify as both a travel AND a food movie! For one, I love Meryl Strip. And everything about this movie makes me feel good – my home country, its cuisine, the acting. It's been too long since I last watched it.
5 – What is your suitcase packing strategy?
Ha! That's a good one! We never pack more than 2 suitcases for all 5 of us. I typically share my suitcase with my husband and he and I have a very different ideqa of what packing should look like!
I fold small and roll if needed. I think of outfits and typically match each pair of shorts or pants with 2 or 3 tops. I always pack a swimsuit, no matter the destination, and generally cut down on shoes to save space 🙂
6 – Do you usually travel solo, as a couple, or as a family and what do you like best about it?
We always travel as a family. I LOVE making family memories on trips. I love disconnecting and seeing foreign lands through my kids' eyes. I would hate to discover new places and have them miss out on the experience!
7 – Name a blog post of yours that you believe is your favorite
That's a hard one! I think that, to this day, I love my 10 Sanity-Saving Tips For Traveling With Kids post!
If Frugal For Luxury can convince just one of my readers to start traveling with their children, I will be a happy person!
8 – If you could work with one company that you don't work with right now, who would that be?
I would love to work with Seabourn! We have sailed with them multiple times and they have never disappointed. Seabourn is a luxury cruise line and they have pampered us and the kids every time we have traveled with them.
Read more about Luxury Cruising with Kids and Luxury Cruising Onboard Seabourn to understand what I mean.
9 – Hotel or camping?
I'm an all or nothing. Give me a luxury hotel or a tent / RV. I don't love the in-between but I will be happy to either indulge in luxury or roughen it up camping! Fun fact: I spent my entire childhood camping throughout Europe. My Dad was the son of the French Federation of Camping president, while my Mom was the daughter of the regional chapter's president. I wouldn't exist if it wasn't for camping! 😉
10 – Is there someone in your life that has inspired you to travel or your love for food?
My grand parents! They are the most accomplished travelers I will ever know. They traveled the world, from one end to the next, long before the internet existed. They have gone places our generation can't even imagine visiting. They were explorers and saw much more than I will ever see! They are, and always will be, my travel heroes!
11 – If you could speak another language, what would it be? If you already do, what is it and how did you learn?
I speak French for being born and raised in France to French parents. I speak English for having come to the U.S. for college on a golf scholarship. I speak German for having studied it at school, married a German guy, and lived in Switzerland and Germany. And I somehow always wanted to learn Italian. I just love the sound of it!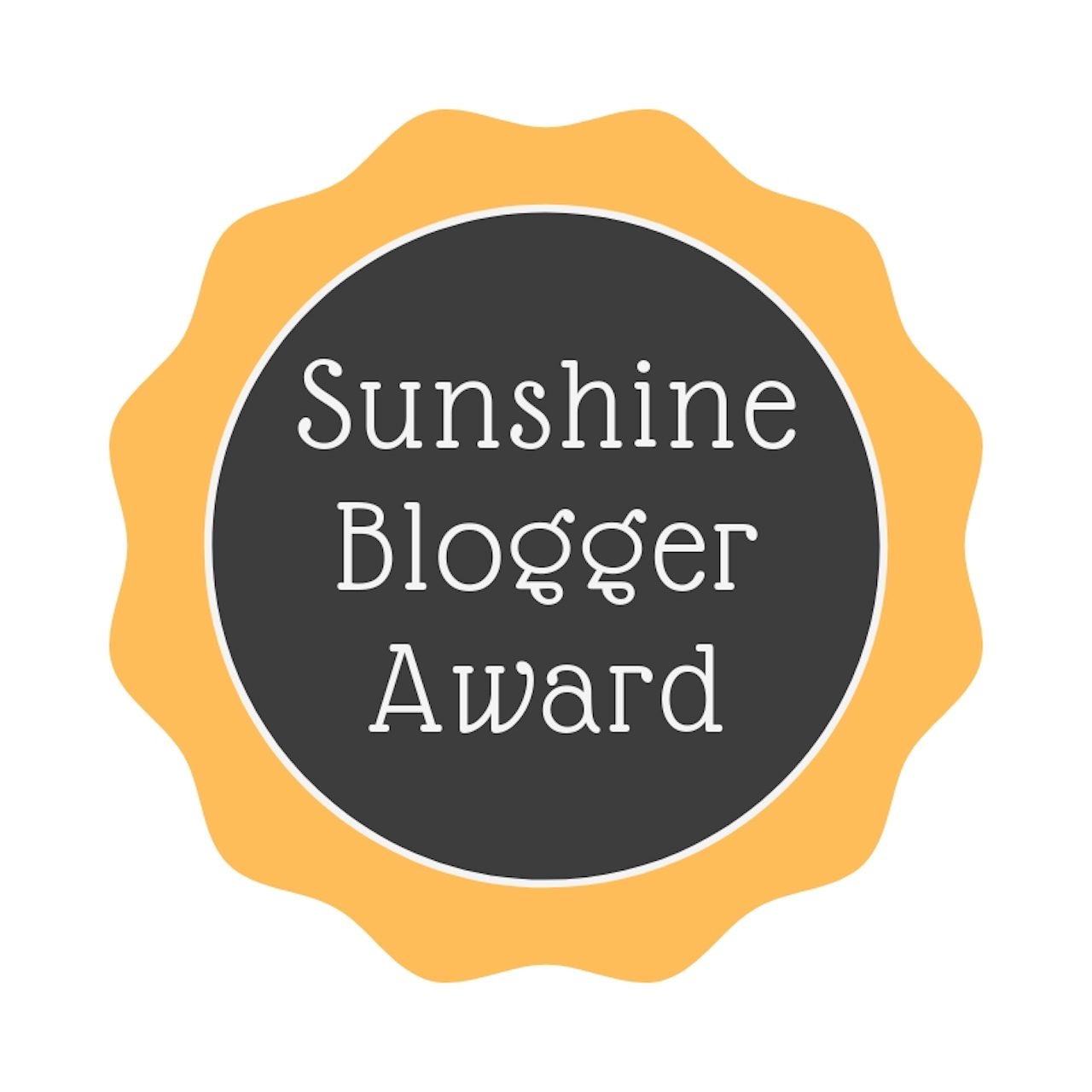 ---
I now nominate the following bloggers:
My 11 questions:
If you could sit down 5 minutes and have a talk with anyone to have ever lived, who would it be? Anything specific you would ask?
State 3 fun facts about yourself!
Where was your most memorable trip?
What is your favorite food?
Why did you start blogging?
If you were gifted a 2-week vacation, where would you go?
If you could live anywhere in the world, where would you call home?
What's your comfort food?
If you could choose any super power, what would it be?
What was your dream job as a kid?
Cold or hot weather destinations?
Rules for the award:
Thank the blogger who nominated you in a blog post and link back to their blog
Answer the 11 questions the blogger asked you
Nominate at least 11 new blogs to receive the award and write them 11 new questions
List the rules and display the Sunshine Blogger Award logo in your post and/or on your blog
---
Pin for later!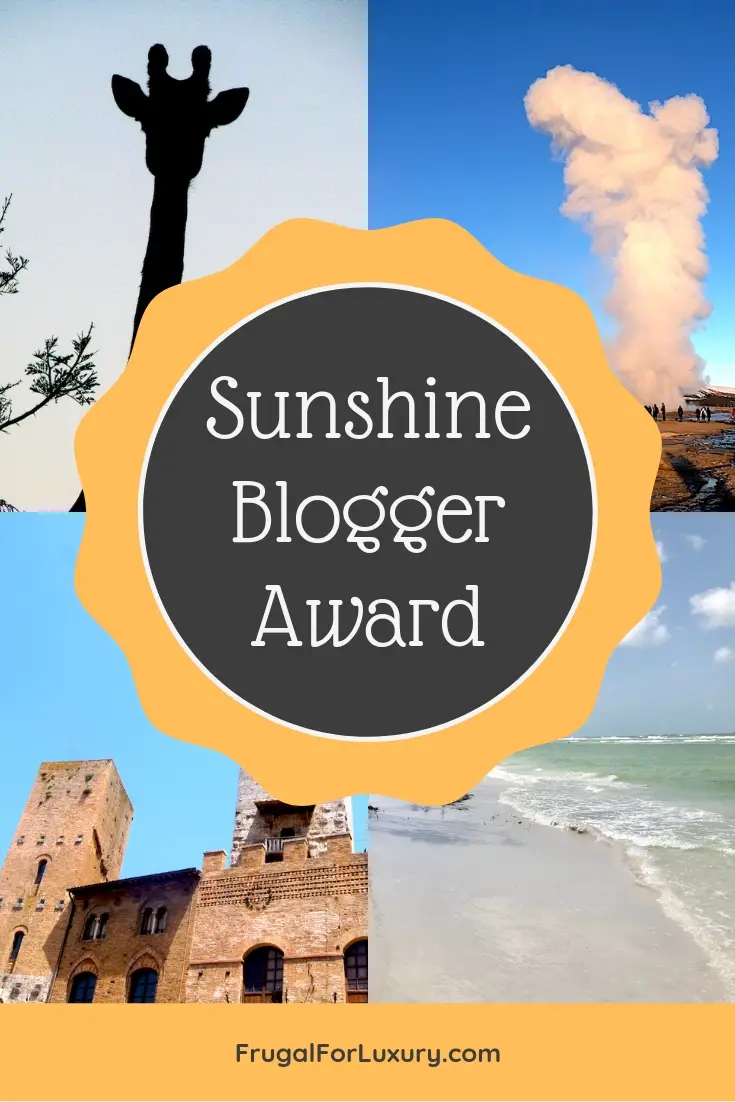 ---
Related articles you might enjoy: 
Skyrocket Your Instagram With Tailwind's Hashtag 2.0
Algarve, South Portugal – A Family-Proof Travel Guide
Moving Internationally With Kids
Sign up for our new newsletter to stay in the know. No spam guaranteed 🙂